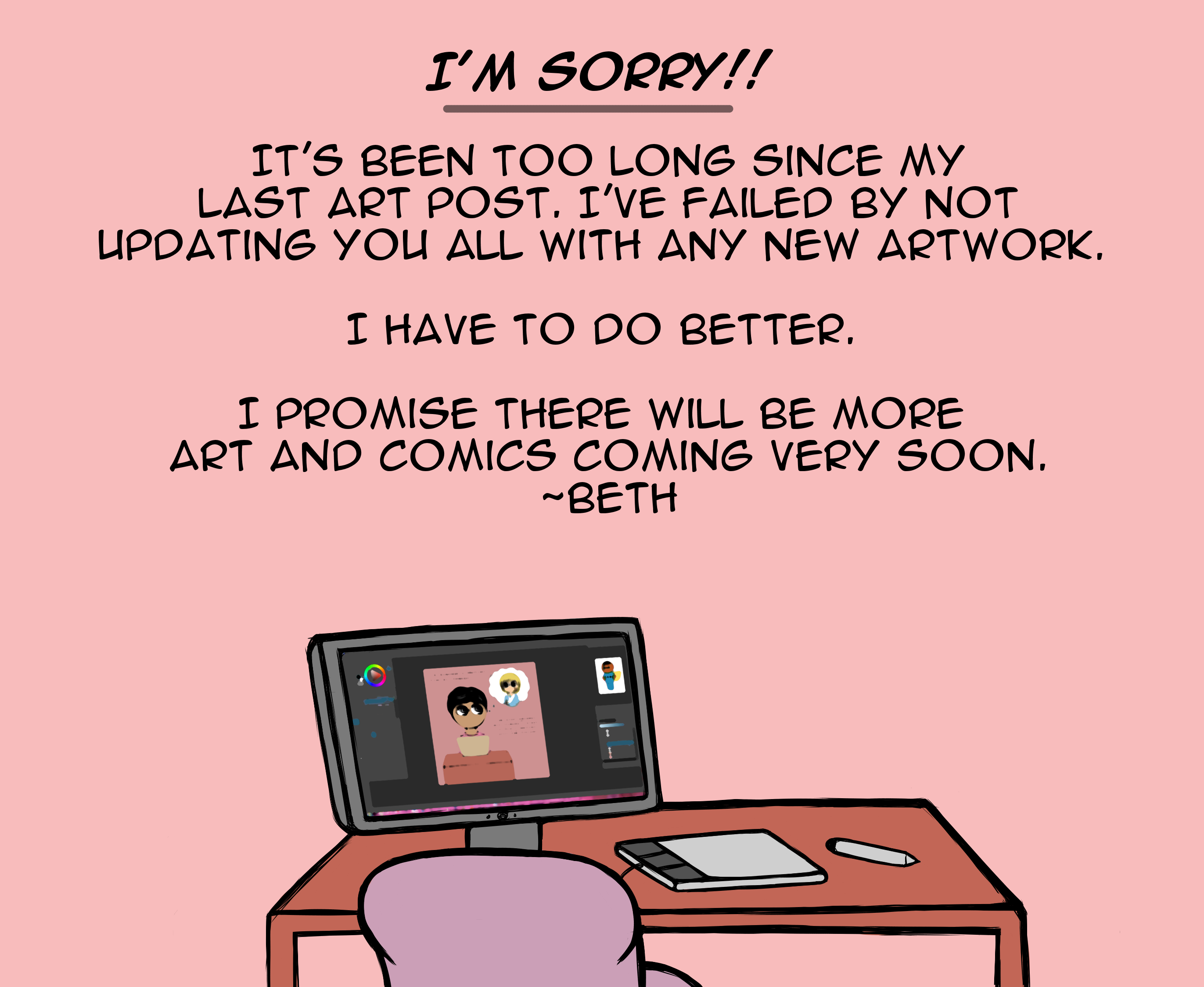 My Journal
Changes Going Forward, More Art To Come.
My last art post, not including this one or the one I made for my recent journal entry, was on the 16th of August. That means it's been 64 days or about 2 months since I last posted any substantial artwork.
After dealing with the fallout of the family I was staying with, I've been thinking about how I need to focus on my art again. Not just for those who love comics and illustrations, but also for my wellbeing as well.
That's why going forward, I'm going to be making sacrifices to focus more on my art and other things in my life. Those sacrifices include:
Learning Japanese as my second language.

Writing: T.E.R.F War chapters (I'm sorry!), articles and reviews.

Reddit (with the exception of managing game giveaways).

Social media, specifically Facebook.

Watching movies and TV shows.

Discovering new youtube channels.

Gaming Time: Mobile Games and PC/Console games.

Reading (Articles/News).

Streaming on Mixer.
Instead, I'll be spending more time:
Drawing (comics, illustrations, commissions).

Chatting with close friends.

Monitoring my mental health (Using Journey for this).

Discovering new music.

Reading (books, comics, manga).

Opening up to pursuing relationships again.

(On second thought, maybe a relationship is the last thing I need in my currently chaotic life lol)
Thank you for being patient with me once again. (♡˙︶˙♡)
---
✿ Special thanks to

Sophie Stormwind

for being my first patron and

Jessa Hurty, Mike

and

someone

for buying me my first coffees on Ko-Fi! ✿
✿ Special thanks to

Nat Roberts, Stephanie Elise, and Deanna & Maddison

for contributing to my Paypal in my time of desperate need! ✿
Love you all so much! o(TヘTo) *big kisses and hugs* ♥♥
Loading Likes...