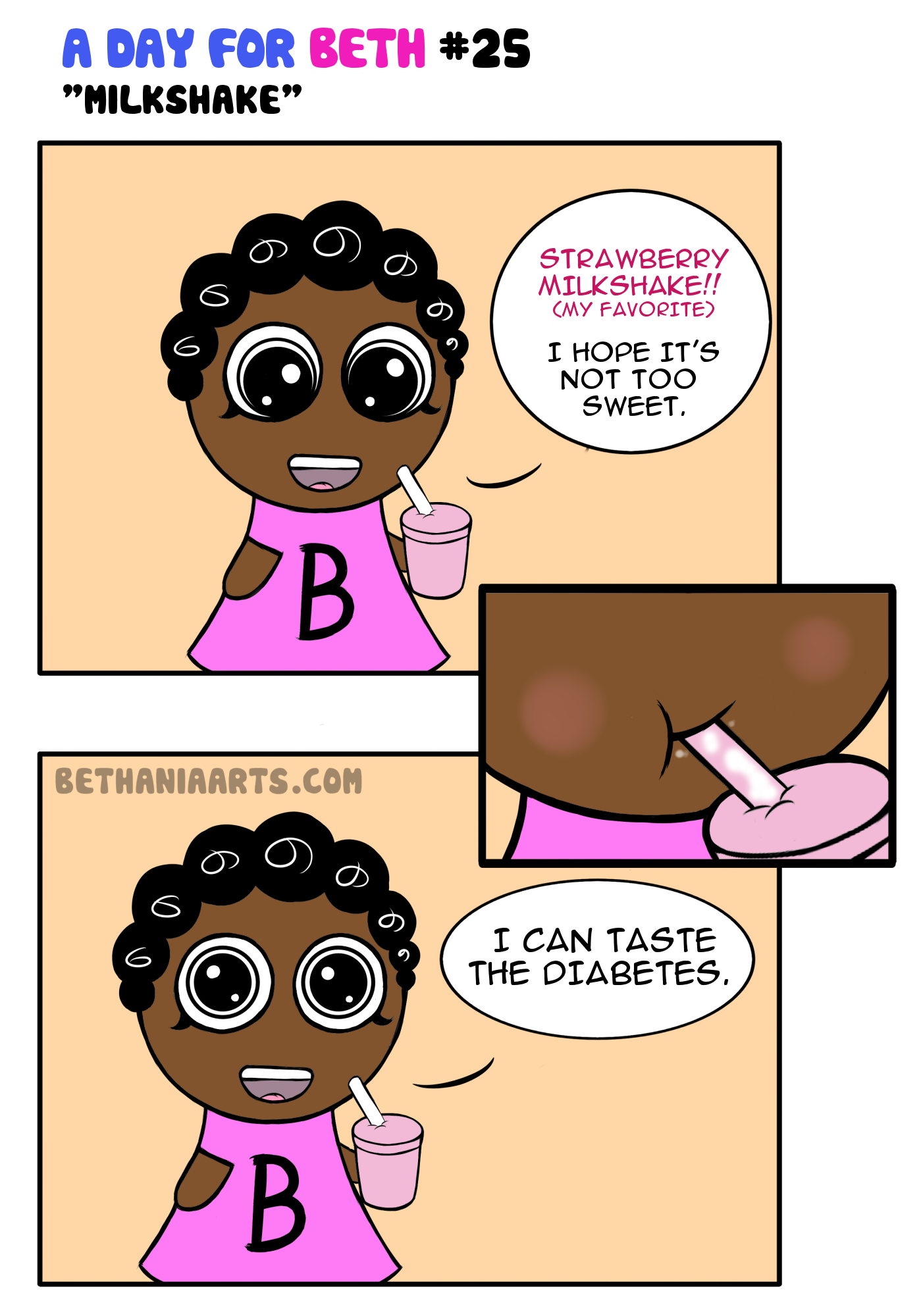 I decided to try a milkshake from Burger King since there aren't any nearby Chefettes in my new location. It wasn't TOO bad, but damn, I am glad I only ordered a medium-size one.
---
✿ Special thanks to

Sophie Stormwind

and

ScarX_X

for being my first patrons and

Jessa Hurty, Mike

and

someone

for buying me my first coffees on Ko-Fi! ✿
✿ Special thanks to

Nat Roberts, Stephanie Elise, and Deanna & Maddison

for contributing to my Paypal in my time of desperate need! ✿
Love you all so much! o(TヘTo) *big kisses and hugs* ♥♥
Loading Likes...
Bethany Edelgard
I am an artist and writer from Barbados (residing in Canada) who's using her talents to create entertaining and informative content. I'm terrible at proofreading my work, so I apologize for any errors you find. o(TヘTo) You may contact me at bethaniaarts@gmail.com for any inquiries.
Related Posts
Facebook Posts
I've been meaning to do this: I reopened my Ko-Fi account and the widget is now up on the website (Link in the comments). I've also deleted my patreon since I really didn't update it (I suck at the rewards stuff 😅). I'm really hoping to get back into blogging again for the website.
...

See More

See Less
My fiancee says there's a package for me and I'm like "What? I didn't order anything. I'm too poor right now.🤨". Turns out my in-laws sent me something for my birthday tomorrow ❤️
...

See More

See Less
Hey, it's my face 😅(don't mind my hat). Recently I got my hair done to show off to my fiancee and I've gotten a lot of compliments.
Do I have an art update? 🤔 I'm almost finished an illustration for the book I've gotten a grant for. As usual, I'm managing between writing and drawing.
...

See More

See Less

The Custom Facebook Feed plugin