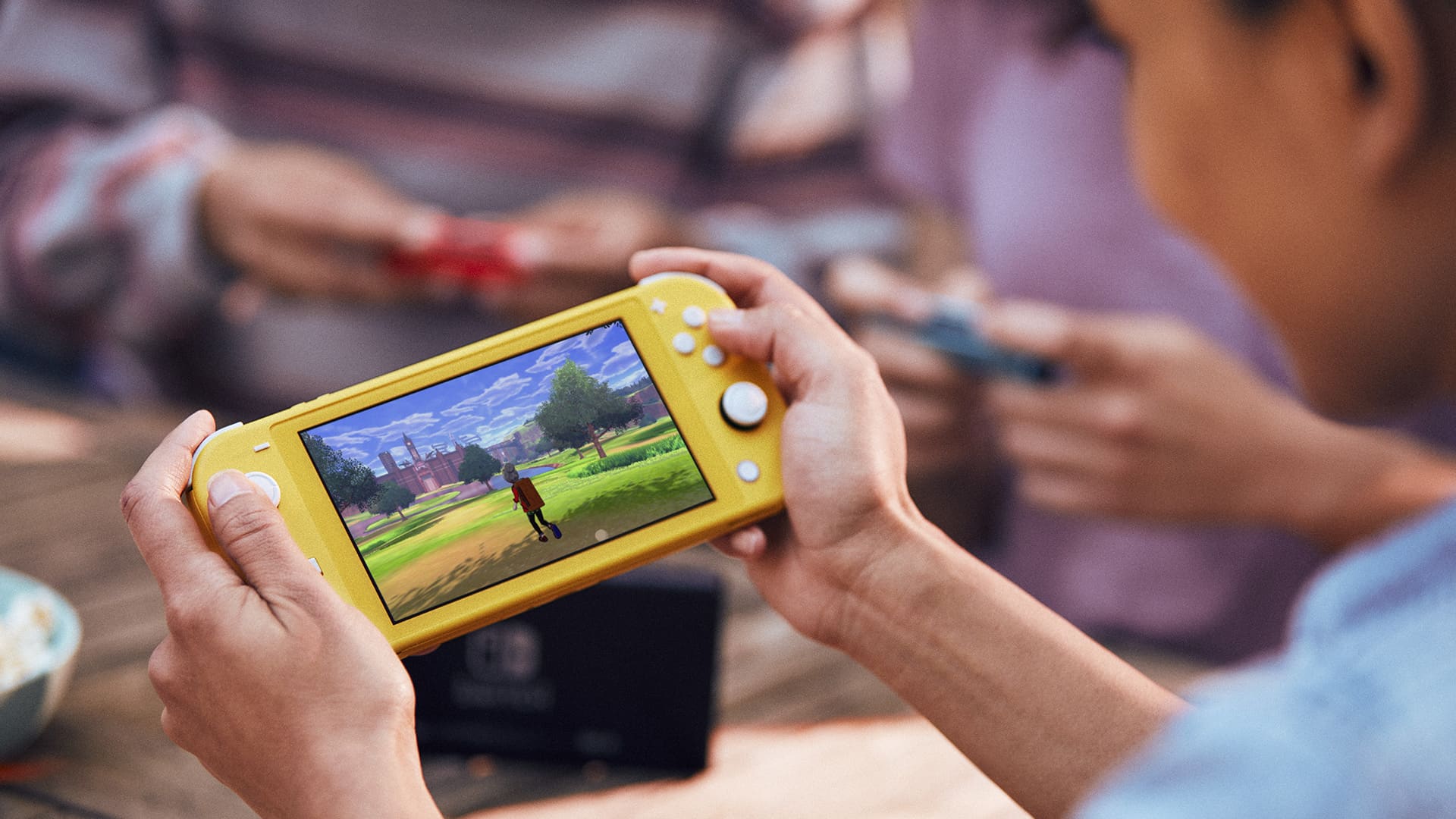 In Gaming
Another Switch Model Is Coming After The Nintendo Switch Lite Reveal.
The Nintendo Switch Lite is my ticket into the Switch Game Library.
After many rumours leading up to the reveal, Nintendo has finally shown us the Nintendo Switch Mini, which has been officially named as the "Nintendo Switch Lite".
But while that may be old news now, fresh off the press is that Nintendo has officially announced a new revision of the current Switch Model. While this means that we may not be getting a "Switch Pro" yet, it does mean the newer model of the regular Nintendo Switch is going to get a significant battery life upgrade.
This newer model is going to have 2 to 2.5 hours more battery life than the current Switch model, however, for some this may not be enough to justify getting a brand new Switch.

As a bonus, Nintendo is also giving us joy-cons in brand new colours.
Customize your #NintendoSwitch even more with these new Joy-Con colors – Blue/Neon Yellow and Neon Purple/Neon Orange. Available beginning 10/4 for $79.99. #MyWayToPlay pic.twitter.com/231TcnnTG2

— Nintendo of America (@NintendoAmerica) July 17, 2019
Now as for the Nintendo Switch Lite…
…the reveal video came out of seemingly nowhere last week as I don't think Nintendo made any teases about a video coming.
As you can see the Nintendo Switch Lite is basically a Switch with fewer features, with one exception:
The Switch Lite has a D-Pad, unlike the original Switch model.
The Switch Lite won't have features such as:
Docking
Output via HDMI
Detachable Joy-cons
HD Rumble
Kickstand/Tabletop mode
IR camera/sensors
And with these removed features, it makes the Switch Lite
$100
less than the original model and the battery life is slightly longer. Although I would argue that Nintendo shouldn't have bothered with the detachable joy-cons, HD rumble and the IR sensors in the first place, as they just became silly and underused gimmicks.
If you've seen my pokemon article, you'll know that have yet to be able to jump aboard the Nintendo Switch train due to financial issues, however, I'm hoping that will change with enough hard work by the time that Pokemon Sword and Shield come out.
And have you seen that sexy ass Pokemon-themed Nintendo Switch?! It's even close to the trans flag colours too!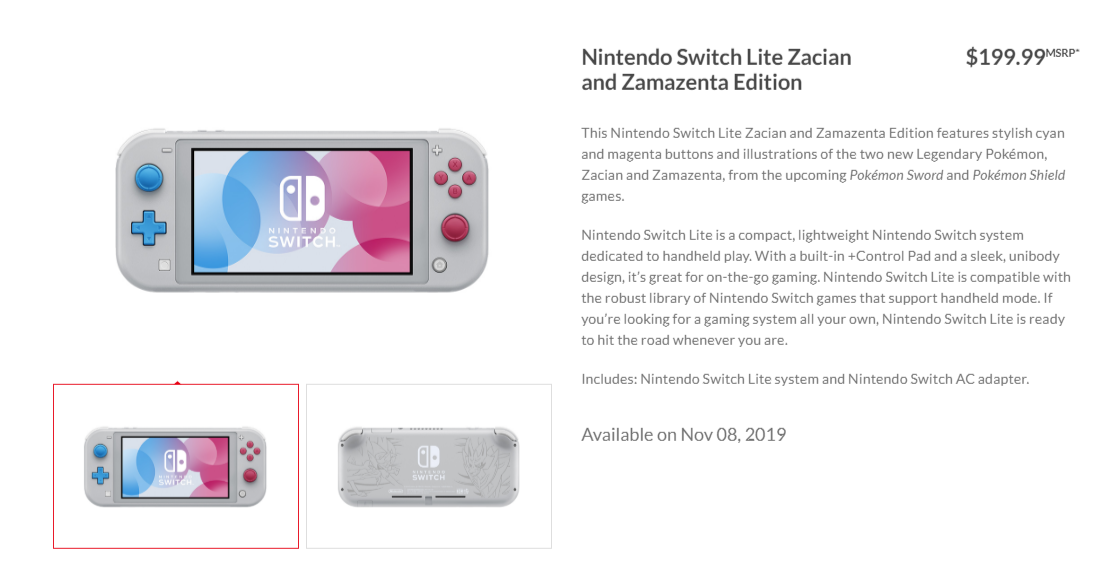 Now some people are saying that the Nintendo Switch Lite is basically just a "gimped" Switch and it's not worth, and to those people, I say:
Good. That means it's not for you
.
The Nintendo Switch Lite is mainly a cheaper alternative for persons who don't care much about all of the bells and whistles of the original Switch model, and for those who are mainly going to play in handheld mode anyway.
However, I do agree that the Switch Lite should have had a dock, especially as someone who doesn't have a Nintendo Switch and would have loved it. But other than that, the other features won't be missed.
Detachable Joy-cons? Don't care if it's a dedicated handheld console.
HD Rumble? I won't be able to grope titties in Senran Kagura Reflexions but it's still a feature that pretty much no developer uses.
Kickstand? Hardly a deal-breaker, but it would have been nice to have it. I don't think it should have cost much to add it, but they'll probably be accessory cases that have it.
IR camera/sensors? If I'm correct, the game that made use of those where Nintendo Labo, more of Nintendo's Shovelware *eye-rolls*.
So yeah, the
Nintendo Switch Lite
is how what I'm going to look forward to playing the Switch Library.
The main Nintendo Switch Lite releases on
September 20th 2019
, but I'm going to wait for the Pokemon Sword and Shield one on
November 8th
, meaning I have about
3 months and 25 days
to save for it! I think I can do this! ᕦ(ò_óˇ)ᕤ
---
✿ Special thanks to

Sophie Stormwind

for being my first patron and

Jessa Hurty, Mike

and

someone

for buying me my first coffees on Ko-Fi! ✿
✿ Special thanks to

Nat Roberts, Stephanie Elise, and Deanna & Maddison

for contributing to my Paypal in my time of desperate need! ✿
Love you all so much! o(TヘTo) *big kisses and hugs* ♥♥
Loading Likes...