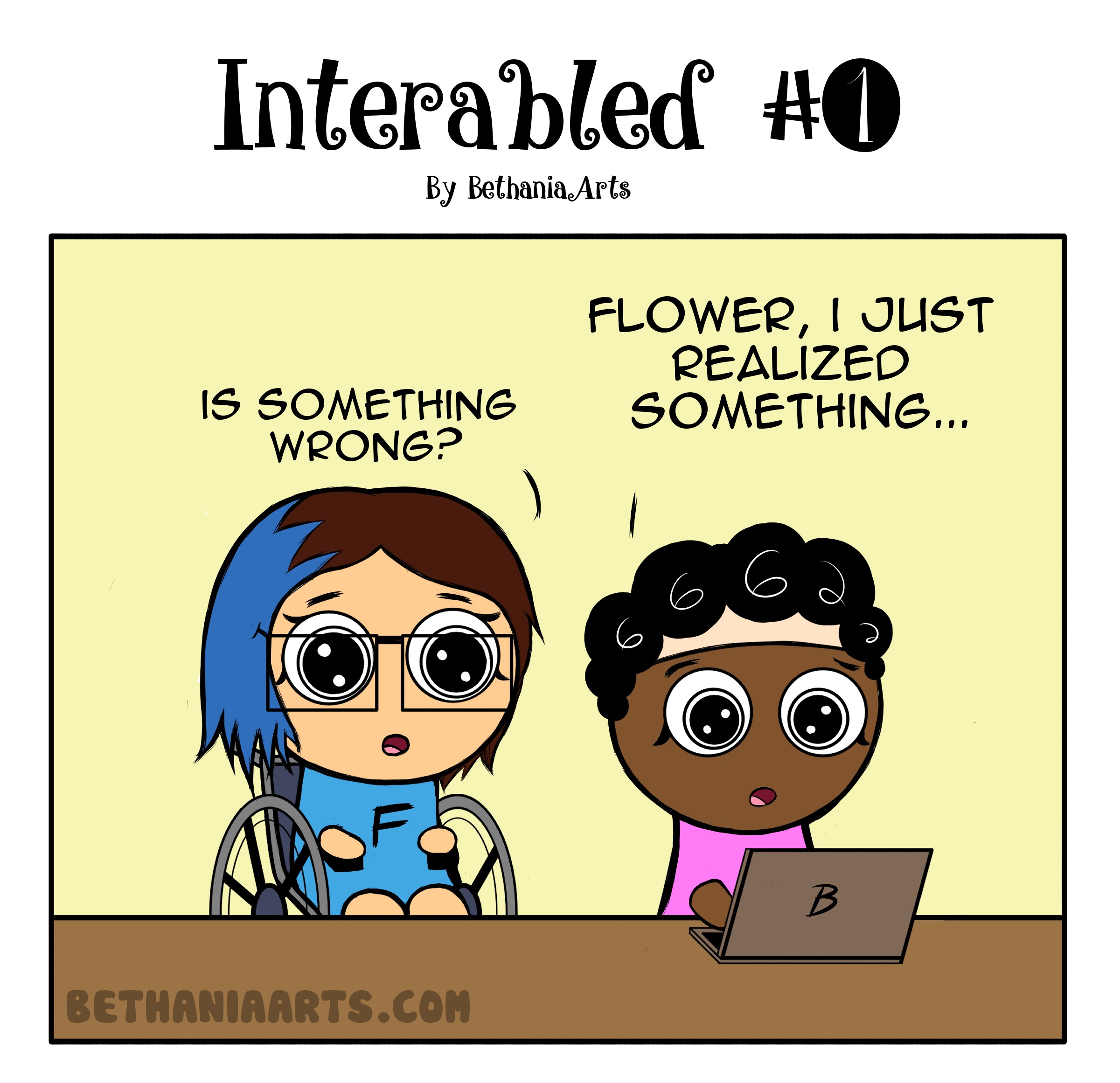 It's been forever since I posted a comic, haven't I? This is the first comic I've done since A Day For Beth #25 – "Milkshake"  which was more than a year ago. As you may know, that was because of housing issues and resettling to Canada.
I'll like to introduce you to my non-binary partner; Flower. We met via a friend who said that Flower would give me a place to stay in Canada. It's been more than half a year since I've lived with them and during that time we fell for each other. As you can tell, they're disabled and I decided to start a comic series about our relationship.
Oh, I also haven't been feeling well as I've stated in my facebook post. I'm having a hard time focusing on anything and I'm being plagued with headaches. I'm seeing a doctor about it, but for now, it seems like I was able to regain some focus to do this comic.
BONUS: Scrapped comic featuring Flower. It was originally A Day For Beth #26.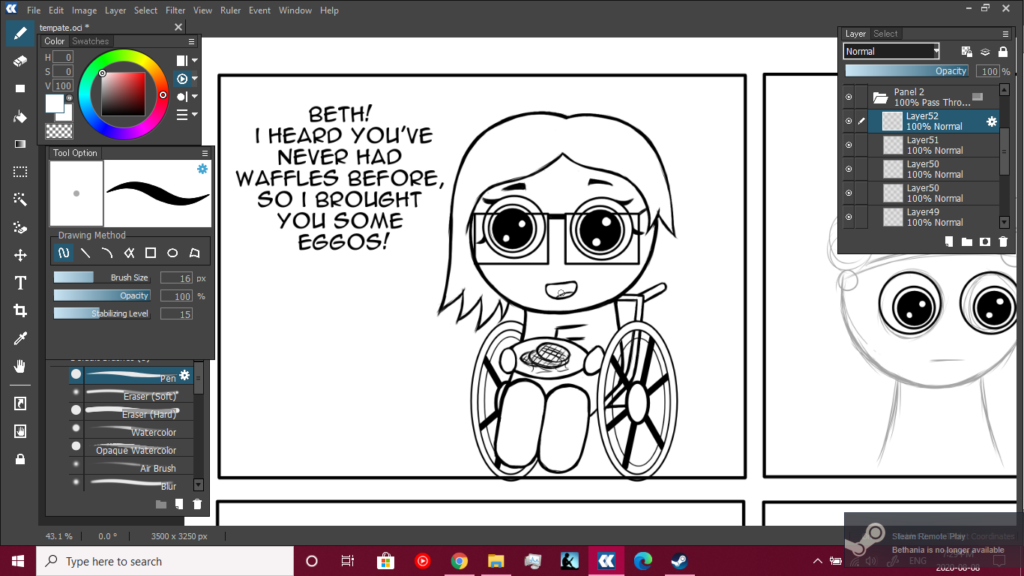 ---
✿ Special thanks to

Duna Haller

for being my new patron! ✿
✿ Special thanks to

my beloved Facebook friends

and

Rainbow Railroad

who contributed in my time of desperate need to get to Canada! ✿
✿ Special thanks to my bestie

Nat Liong

for spoiling me with his love and support! ✿
Love you all so much! o(TヘTo) *big kisses and hugs* ♥♥
Loading Likes...