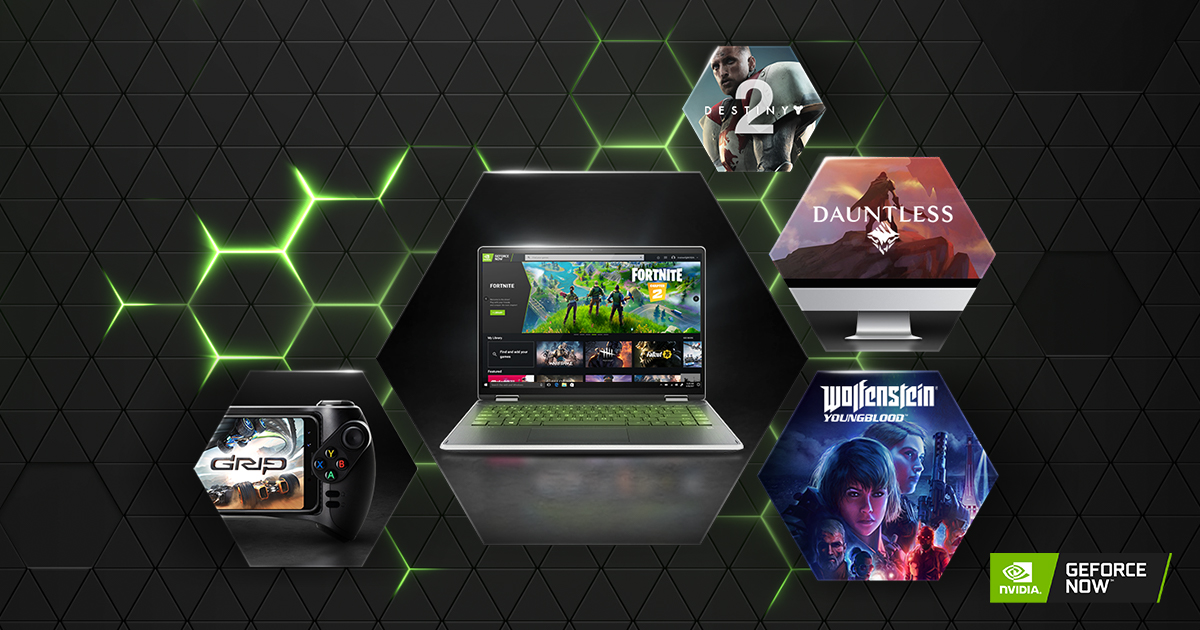 In Gaming
I Want To‌ Love GeForce Now But It Lacks Too Many‌ Games.
No God Eater? No Deal. 
Geforce Now is a cloud game streaming service that allows you to use a virtual PC from Nvidia's servers to stream and play games you already own on other platforms. Not to be confused with the functionality of Google Stadia and Microsoft's Project xCloud which don't let you stream games you already own.
GeForce Now has been making headlines in gaming news for some not-so-good reasons, albeit it not being its fault. Ever since Geforce Now came out of beta after being well received by users, publishers and developers have been removing their games from the platform left and right. Rightfully so, it has many users upset.
The list of developers and publishers who have dropped out are:
2K Games
Rockstar Games
Activision Blizzard
Bethesda
Capcom
Square‌‌ Enix
Source: These are all the publishers pulling out of Nvidia's GeForce Now
One of the official reasons is that Activision Blizzard couldn't reach a commercial agreement with Nvidia after GeForce Now came out of beta. Another one is the Long Dark developer stating that Nvidia didn't ask them permission to add their games (lmfao).
The real reason though? YouTubers like Jim Sterling and ReviewTechUSA have suggested that publishers like Activision Blizzard don't like that Nvidia wasn't sharing the streaming service profits and now they're turning tail realising that Nvidia may have found the secret sauce to cloud streaming, thus they rather cut their games from the service so they can profit off of you individually, most likely with streaming services of their own.
And on the note of the long Dark developer's laughable statement, imagine a developer/publisher saying you can't play the game you already bought on another system, because that's basically what GeForce Now is: It's a virtual gaming PC for you to stream and play games from.
Trying GeForce Now for myself.
A couple of months ago, my desktop computer seemingly died (it's working again now), so when I got a budget laptop here in Canada, I was looking for a way to stream games, and from what I was hearing about GeForce Now from my favourite YouTubers, it was exactly what I was looking for.
A service where I can stream and play games I already own on anaemic hardware? Count me in! And not only is it cheap at $6.49 CAD a month, but subscribers also get a three-month free trial. An extremely generous offer.
So I was initially sold on GeForce Now and it was honestly, really cool! I played KurtzPel and Far Cry 5 just like if I was playing it directly from my computer. If there was input lag, it was pretty unnoticeable. Although the stream quality would sometimes drop depending on the speed and strength of my wifi connection.
However, there was one thing I came to realise about the service: It only supports a limited number of games. This meant that I couldn't stream my favourite game that I was craving to play: God Eater 3.
It was pretty frustrating to keep looking through GeForce Now's game library only to keep coming up empty, and even though you can suggest games to add to the service, it's really not something you should rely on. Even the only Origin game that it has now is Apex Legends.
Unfortunately, this made GeForce Now pretty much worthless to me, especially since I got my gaming computer working again. And it's a shame too because the service is really good and innovative, especially with its steam integration!
Is it still worth it?
GeForce Now has a very limited pool of supported games, at least for now as Nvidia does plan on adding more games weekly. If you have a lot of niche games like me, then you're going to run into trouble finding games to play. With publishers running away from the platform, GeForce Now's library of games is even smaller than ever and may continue to shrink in the future.
Ignoring the problem of the limited games, if you have a gaming PC of your own, I would say GeForce Now would only benefit you if you have a less powerful, portable device like a laptop that you plan to game on frequently.
If you're someone without a gaming PC but have a good internet connection, you could stand to benefit from having something to game with GeForce Now, but if you're a gamer with a varied or unique taste, I would temper your expectations accordingly. Right now one of the major benefits about GeForce Now is that you can buy games on Steam and then stream them through the service, but GeForce Now not supporting a game you've bought runs counter to that.
---
✿ Special thanks to

Sophie Stormwind

for supporting me for such a long time as my first and sole patron, and special thanks to everyone who contributed to my Ko-Fi! ✿
✿ Special thanks to

my beloved Facebook friends

who contributed to and shared my GoFundMe campaign in my time of desperate need to get to Canada! ✿
✿ Special thanks to my bestie

Nat Liong

for spoiling me with his love and support! ✿
Love you all so much! o(TヘTo) *big kisses and hugs* ♥♥
Loading Likes...