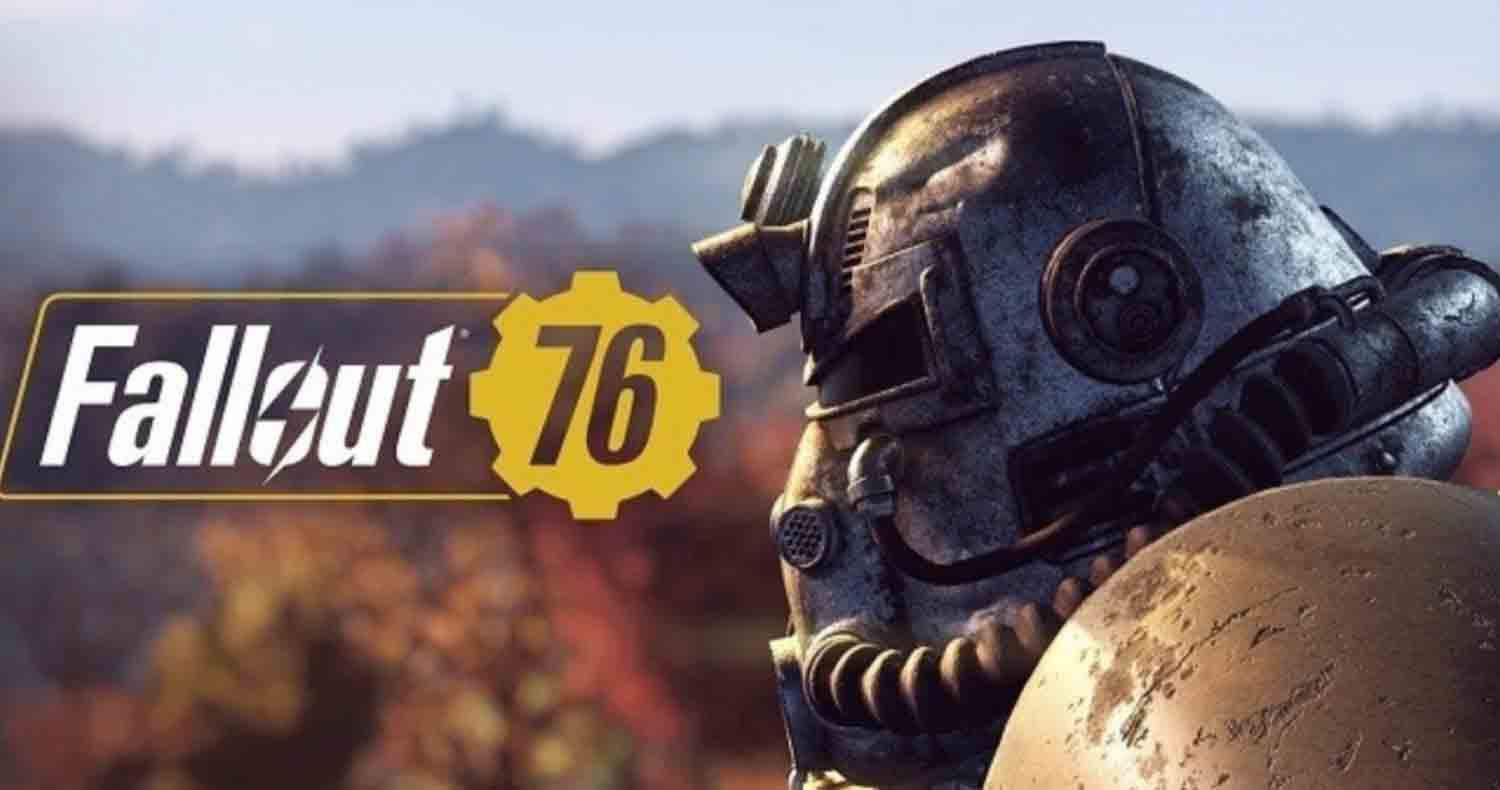 In Gaming
The 'Fallout 76' Controversy Timeline – [Update: Jan. 2020]
The Never-Ending and Chronological Saga of Fallout 76.
In light of the recent Fallout 76 helmet situation, I think it's about time someone made this list, so I decided 'why not me'. Someone on Reddit did attempt making something like this before, but it is no longer being updated.
[May  2018]

Announcement of Fallout 76. 
Bethesda announces Fallout 76, but the rumours surrounding it being an online survival RPG makes fans nervous, especially since the Fallout series is known for its single-player campaign. Bethesda also gets cocky by taking pre-orders for the game despite only releasing a teaser trailer.
As more information released, Bethesda hypes the game up at E3 and reveals that the game won't have NPCs during the E3 Bethesda Press Conference on June 10th, 2018.
On August 6th 2018, Bethesda revealed to PCGamer that the game won't be releasing on Steam, and instead will be released on Bethesda's own game launcher.
Sources:
[October 23rd 2018]

Fallout 76's Poor Beta Foreshadows What Was To Come.  
On October 9th 2018, Fallout 76 retcons the Brotherhood of Steel lore.
On October 22nd 2018, Bethesda tries to tempers players expectations of the game's beta. Nonetheless, players weren't pleased with what they experienced. The game lacked a lot of what made Fallout what it was. Not to mention players started to realise how awful of a game engine Bethesda's Creation Engine was for creating games.
On October 30th 2018, a bug in the game's beta caused it to literally delete itself, an entire 50GB worth of game files.
On November 10th 2018, a user experiences a bug where they couldn't uninstall the game's beta.
Sources:
[November 14th 2018]

Fallout 76's Release Is A Disaster: Poor Critical Reception, Poor Sales, And Drama.
The problems of Fallout 76's beta went forward into the game's full official release.
On November 19th, players launched so many nukes that it crashed the game's servers.
On the same day, a guy destroys his local GameStop for not being able to return Fallout 76.
On November 21st 2018, Fallout 76 gets discounted significantly by 33%, despite only being out for a week.
On November 25th, Bethsheda promised a refund to a fan, but later told him he couldn't get it.
On November 27th 2018, Bethesda is being investigated for deceptive refund policies with Fallout 76.
Sources:
[November 28th 2018]

Fallout 76 Canvas Duffel Bag.
The canvas duffel bag in the $200 USD Power Armour Edition of Fallout 76 is replaced with a cheap, nylon bag. Insulting players even further, Bethsheda offered 500 atoms ($5 USD of in-game currency) to disappointed players. The best part was that players found out that you couldn't even purchase an in-game version of a canvas bag with the 500 atoms given because it cost 700 atoms.
It gets better though (yes, that's sarcasm): On November 30th 2018, people found out that influencers got free Fallout canvas bags by Bethesda.
On December 3rd 2018, Bethesda caves and promises to replace the nylon bags with the canvas bags they were supposed to initially give players.
On December 5th 2018, Bethesda accidentally leaks the private information of those who contacted Bethesda Support to have their replacement bags delivered.
On December 18th 2018, it's revealed that fans have to wait 4-6 months to get their replacement bag.
Sources:
[December 6th 2018]

Fallout 76's Patches Break The Game Even Further.
Fallout 76 introduces a new patch but hides what it actually contained. The patch also broke other things in the game and that included making the game more "grindier" than it was before.
On December 11th 2018, players suffer from broken Ultrawide screen support in Fallout 76.
Sources:
[December 16th 2018]

Nuka Dark Rum. 
Buyers of the Nuka Dark Rum product were deceived into believing that the product by Bethesda and Silver Screen Bottling Company would be a recreation of the in-game bottle, but it turned out that the rum was placed in a regular rum bottle and encased in a plastic shell of replica of the Nuka Dark Rum bottle from the game.
Also, the rum tasted like sh*t.
Sources:
[December 18th 2018]

Bethesda Reveals Their Holiday Greed With Microtransactions.
Fallout 76 features two Christmas bundles "Holidays Emote", which cost 1200 atoms ($12 USD), and "Comin' To Town", which cost 2000 atoms ($20 USD). What made it worse was that they falsely represented that the bundles were discounted, when in fact, the bundles launched at the price they were at. This is illegal in some countries.
Sources:
[December 26th 2018]

Bethesda Bans Players And Tells Them To Write Essays.
Players are banned and then told by Bethesda to write 500-word essays to undo their bans. Some claim that they were falsely banned.
Sources:
[January 1st 2019]

Fallout 76 Starts The New Year With Bugged Nukes.
Players discover that the nukes in the game were completely disabled by a bug.
Sources:
[January 12th 2019]

Discovery of the Secret Developer Room.
Players discovered the secret developer room in the game. Bethesda is unaware of how players got access to it.
On the 19th January 2019, players were being banned for having accessed the room or for exploiting it for items.
Sources:
[January 24th 2019]

Bethsheda Sells Premium Fallout 76 Leather Jackets for $276 USD.
Bethesda advertises their highly-priced Fallout 76 leather jackets, but Twitter users proceeded to rightfully roast them due to the apparent low quality of the product (or at least for the price that they were asking for).
Sources:
[January 30th 2019]

Fallout 76 Brings Back Old Bugs.
Staying true to their nature, Bethsheda reintroduces bugs like the 'heavy bobby pins' bug that was previously fixed.
Sources:
[Feburary 11th 2019]

Stores Desperately Try To Get Rid of Fallout 76 copies.
Fallout 76's sales are so poor that retailers try to bundle the game with anything to get rid of extra game copies, practically giving away the game. Even for game bundles that came with a digital copy of Fallout 76, a game store was bundling the physical copy of the game for free with it.
Sources:
[Feburary 19th 2019]

Bethesda Breaks Their "Cosmetic Only" Promise.
Bethesda introduces the "Unstoppables" costumes that gave players an in-game advantage, despite Bethesda's initial promise of "cosmetic only" microtransactions.
Sources:
[Feburary 20th 2019]

Bethesda Bans Player with Over 900 Hours in Fallout 76.
What clearly has to be Fallout 76's most dedicated Fallout 76 player, gets banned for carrying too much ammo in the game. They clocked 900 hours into Fallout 76.
Sources:
[April 8th 2019]

Bethesda Adds Pay To Win Repair Kits to Fallout 76.
Continuing with the gameplay affecting microtransactions, Bethesda reveals repair kits to Fallout 76. They officially added them on April 23rd 2019.
Sources:
[June 3rd 2019]

Todd Howard Admits They Knew The Game Was In A Sorry State Before Release.
In an interview with IGN, Todd Howard admits that the Bethsheda team knew that Fallout 76 would "have bumps". This means that even though Todd should have known that the game wasn't ready for public release, they still went ahead and launched the game anyway to consumers.
Sources:
[July 17th 2019]

Fallout 76 Gets Broken…Again.
Fallout 76 patch brings terrible bugs to the game (Ha, deja vu).
Sources:
[September 11th 2019]

Fallout 76's Atomic Shop Items Angers The Community.
Keeping up with adding even more gameplay affecting microtransactions, Fallout 76 has new items in the Atomic shop to dig into the pockets of players.
Sources:
[September 13th 2019]

Fallout 76's Junk Bot Being Sold To Players, Despite Originally Being In The Base Game.
Fallout 76's Junkbot sparks controversy as it was apparently taken from the base game and is now being sold to players for $5 USD.
Sources:
[September 24th 2019]

Fallout 76 Helmet Recalled Due To Mold.
The most recent fiasco, at the time of writing, is the Fallout 76 red power armour helmet from Gamestop that was recalled on September 19th due to major health risks of mold.
Sources:
[October 23rd 2019]

Fallout 76 introduces 'Fallout 1st', a premium

 

$100 USD annual subscription service for the game.
Fallout 76 now has a reoccurring membership service called 'Fallout 1st' which gives players exclusive items, private servers, 1650 Atoms per month, and a survival tent flashpoint. This will cost a player a nice sum of $13 USD a month or $100 USD a year.
Unfortunately for players, there are numerous problems plaguing the service at launch, including issues with the game's Scrap Box making player items disappear.
And in a hilarious turn of events, a player purchased the Fallout 1st domain, falloutfirst.com, as a 'f**k you' to Bethesda.
The final icing on the cake is where Fallout 76 players who bought the subscription are being targeted by non-subscribers. Considering buying the subscription only serves to encourage Bethseda's greedy tactics, I dare say it's pretty understandable why this is happening.
Sources:
[November 1st 2019]

ZeniMax, Bethesda's Parent Company, has to give Australian customers of Fallout 76 refunds for "misleading" them.
Thanks to the intervention of the ACCC, Australian Competition and Consumer Commission, ZeniMax Media has to refund buyers of Fallout 76 in Australia due to it "misleading" customers, referring to the game's numerous and unfixed technical issues
Sources:
[November 8th 2019]

Bethesda's customer support bans players for trying to improve/fix the game. 
Since Bethesda is too inept to find and fix bugs in their game, there were loyal players who reported bugs they found in the game…only to get the ban hammer from Bethesda 🙁
Sources:
[December 10th 2019]

Fallout 76 patch breaks weapons/armour…
…surprising absolutely no one.
Sources:
[

December 18th 2019

]

Hackers break Fallout 76 by spawning items and stealing from other players' inventories.
During the game's free weekend, hackers used cheats to spawn items in the game which also allowed them to input custom stats for those items.
On December 22nd, the second major hack comes out that allows hackers to steal player inventories in their entirety.
Sources:
Fallout 76 Fail Count:

25
(And this is a conservative count)
Credits:
---
✿ Special thanks to

Sophie Stormwind

for being my first patron and

Jessa Hurty, Mike

and

someone

for buying me my first coffees on Ko-Fi! ✿
✿ Special thanks to

Nat Roberts, Stephanie Elise, and Deanna & Maddison

for contributing to my Paypal in my time of desperate need! ✿
Love you all so much! o(TヘTo) *big kisses and hugs* ♥♥
Loading Likes...