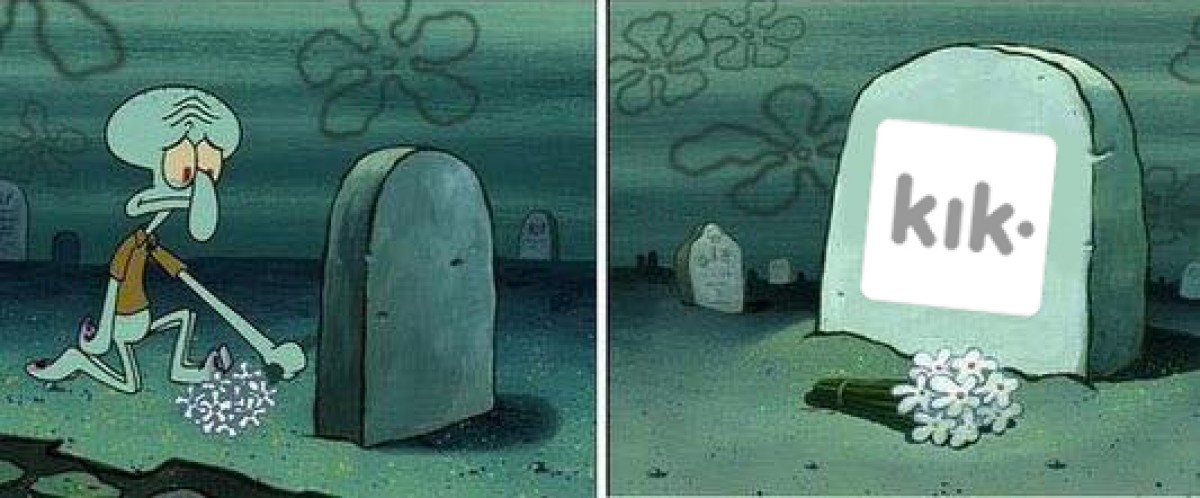 You won't be forgotten, ol' friend.
The news broke that the instant messaging app Kik is shutting down due a "legal battle against the US Securities and Exchange Commission over its digital currency offering", as Telegraph's 'Natasha Bernal' puts it.
This came as a complete surprise to me and it's almost heartbreaking to see the app that I have so much personal history with is going to disappear. I didn't use the app all that much recently, but I still found it pretty useful every now and again for when I needed to disconnect from socially interacting with my friends.
Kik is where I met one of my closest friends who have supported me for years through my endeavours. They still do, and they were actually the first person I told when I read the news.
He wasn't as surprised as I was though as he told me that the app got taken advantage of by child predators. In fact, the app has been tied to more than 1,000 child sexual abuse cases in the U.K.
Despite the news of the app though, it still holds a special place in my heart. While it was a double edge sword in the end, Kik not requiring pesky verification made it all the easier to set up with friends right away.
The customisation of the Kik Messenger was so good too, and the sticker packs were killer! Have you seen the Thistle & Iris and Cappuccino & Latte stickers by artist Lyn Wang (Rambamboo)? They're just the cutest thing ever and I really hope they don't die with the Kik app! (╥_╥)
Unfortunately, the Kik development team haven't stated when the app will be officially taken offline, so we don't know how much longer our time with it will last.
"Kik Interactive did not respond to a request for comment on when the app would shut down."
As for alternatives, besides the obvious of WhatsApp, Telegram maybe the next best option. I guess this also means less competition for those two. ╮( ̄~ ̄)╭
Update [28/09/2019]:
Kik Messenger will officially go offline on October 19th, 2019. [Source]
---
✿ Special thanks to

Sophie Stormwind

for being my first patron and

Jessa Hurty, Mike

and

someone

for buying me my first coffees on Ko-Fi! ✿
✿ Special thanks to

Nat Roberts, Stephanie Elise, and Deanna & Maddison

for contributing to my Paypal in my time of desperate need! ✿
Love you all so much! o(TヘTo) *big kisses and hugs* ♥♥
Loading Likes...