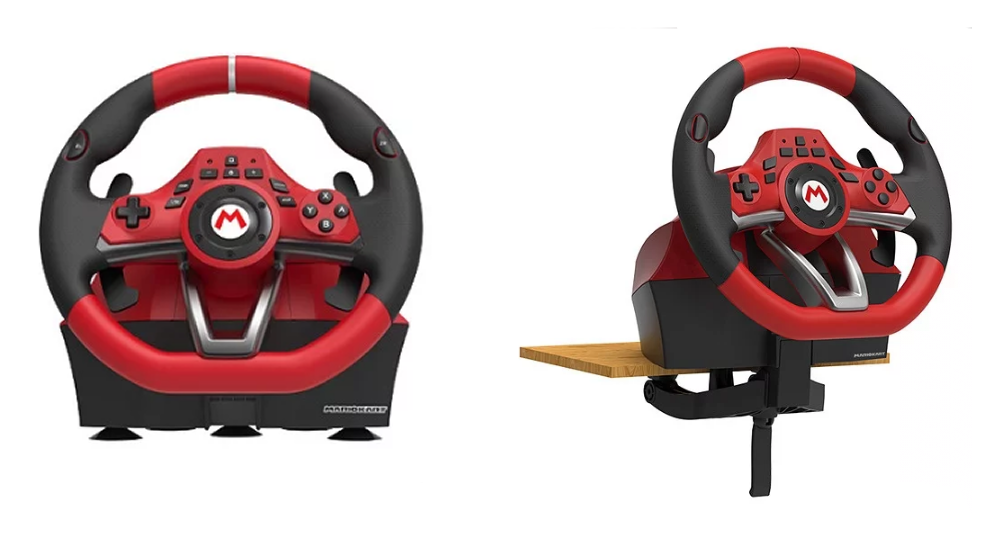 In Gaming
Hori's Official Mario Kart Racing Wheel Is The Stuff Of Dreams.
Imagine using it to play Mario Kart Tour.
Hori, known for their game accessories and peripherals, is making officially licensed Mario Kart racing wheels for the Nintendo Switch. There will be two different versions, one looking a bit more on the 'casual and kiddy' side, while the other one looks more geared towards hardcore racing sim fans.
Maybe it's just a coincidence, but this comes after the hot launch of Mario Kart Tour, which I've tried, but not extensively enough to give my thoughts on it yet.
And don't worry if you don't have a Nintendo Switch because it's apparently going to work on PC as well (not so sure about other consoles).
Features also include:
Joy-Con and Pro Controller functionality to play with other games.
Remappable buttons.
Adjusters for Deadzone (and "Reality"?), that serve to fine-tune steering.
Only works in dock mode.
Clamp and suctions Cups (for DX Edition)
So far it's only planned to be released in Japan on November, but Nintendo would be pretty silly to not release it in the west especially when their niche products tend to sell insanely fast.
You can pre-order the products from Play-Asia if you're interested:
Sources:
---
✿ Special thanks to

Sophie Stormwind

for being my first patron and

Jessa Hurty, Mike

and

someone

for buying me my first coffees on Ko-Fi! ✿
✿ Special thanks to

Nat Roberts, Stephanie Elise, and Deanna & Maddison

for contributing to my Paypal in my time of desperate need! ✿
Love you all so much! o(TヘTo) *big kisses and hugs* ♥♥
Loading Likes...