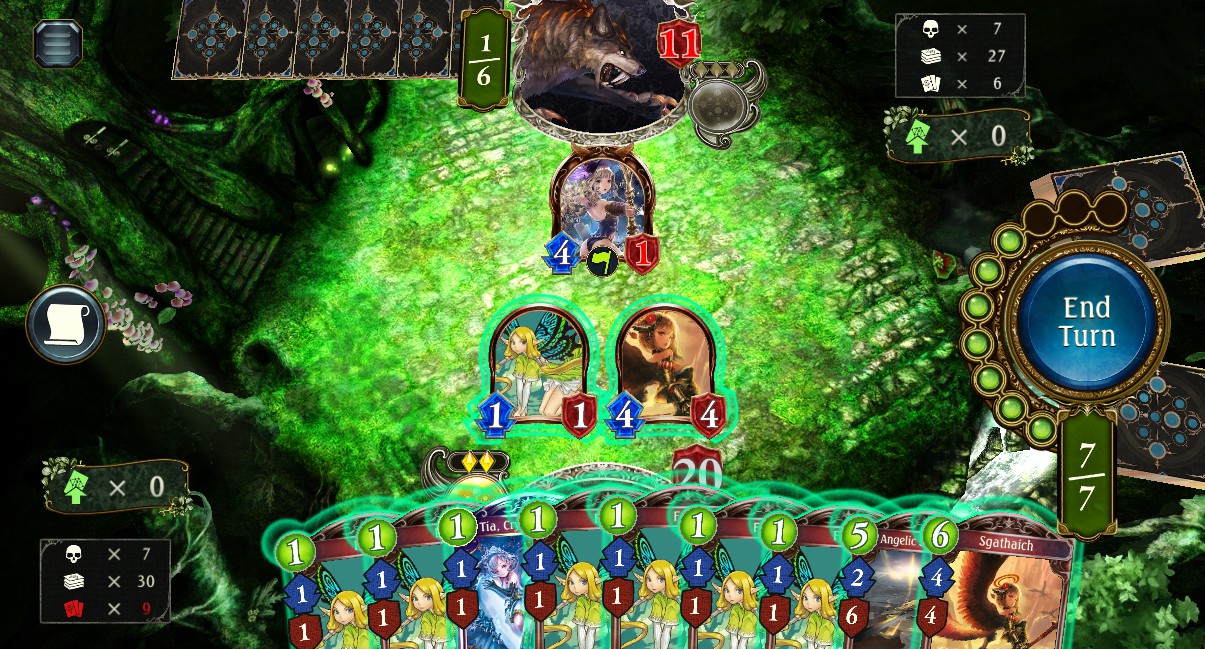 Portalcraft is the most broken thing I've seen since Meta-Knight in Brawl.
Recently I've been finding it hard to enjoy gaming lately. Not sure why but I lost interest in playing the majority of the games I owned. It wasn't until I watched some Yu-Gi-Oh videos that I had a mighty urge to play it, as I've had a thing for card games before.

Note that the only card game I've really played is Yu-Gi-Oh, and that to me is still one of the best card games in the world. Of course, I'm being biased because I grew up playing Yu-Gi-Oh and watching the anime series.

At first I was thinking of emulating some of the Nintendo DS games, however most of what I found didn't really have much female protagonist options to choose from, so I browsed steam for card games instead. I wasn't just going to play any card game though, it had to be one with really awesome illustrations. The first thing that came to mind was Sword Girls Online, but unfortunately that game was officially closed down years ago. There's a fan community that have the game up and running, but it's just not the same as having it officially supported.

Someone was looking for similar games to it on Redditand someone replied with Shadowverse. Once I googled the game a bit, I saw it had even way better illustrations than Sword Girls Online. Sure, it wasn't an all girls card game, but it definitely made up for it.

So after getting the game up and running, I can definitely say I love this game a ton. I've been playing it daily ever since and it's defintely one of my favourite games. It has some short comings, but the good parts of Shadowverse are too good to ignore.

What I loved. (≧◡≦)
The game has a dedicated story mode that follows the adventures of multiple story characters. The story-telling and lore behind this game is very impressive, and as someone that mostly plays games for the single-player experience, I'm surprised Shadowverse isn't a standard, one-time game purchase as I'm sure a lot of people would be interested in buying it solely for the story campaigns.
This has to be some of the best voice acting I've ever heard for an anime game. I'm so serious. It actually took me by surprised because you usually expect the english voice actors to portray their characters with "weeb-ish" anime voices. The best part is that all the cards are voiced! That is so cool! Hearthstone does this too, but there are so many cute voices among these cards.
Do you see this amazing artwork?! OMG! I wish I could fill my deck with nothing but cute cards so much! All the illustrations are just superb! Way better than anything I've seen in Yu-Gi-Oh or Sword Girls Online.
The music is a work of perfection. If you've listened to the game's title menu music, then you probably know what I'm talking about. It's such a fine melody and I love it a lot.
Shadowverse has its own unique twist on the card genre with some mechanics like the "Evolve" function that adds a unique depth to gameplay. You have to be careful when you use it though, because you only have very small chances to utilize it. If you play Pokemon and know about mega-evolving, then this is basically that.

I'm not the richest person, so Shadowverse being free to play is great since it helped me get into card games. It's an immersive game to play if you're low on funds right now.
It doesn't seem like a "pay-to-win" game to me, but you probably don't want to be playing a card game if you have gambling tendencies. It's fairly tempting to dump some cash on card packs.
Shadowverse is pretty generous to new players. Beginners get plenty of tickets to get free card packs. Great for getting someone into the game. There's also daily rewards and points, so you're not expected to have to really pay money to enjoy the game unless you want some instant rewards. However they are some some premium-only items in the game that require purchasing using the game's premium currency.
It doesn't nag you to buy any of its micro-transactions, but there are really enticing items that are locked behind a paywall. It does ask if you want to try, and then buy, a pre-built deck if you lose twice in a row in the game's story mode. The best part about this is that these pre-built decks are powerful and you can use one of them for free if you're having troubling beating a character's story chapter. It's kind of a substitute for the game lacking a difficulty adjuster. The decks aren't too expensive, so if you decide to buy them, it is money well spent. The decks I've used are worth $5 USD of premium in-game currency.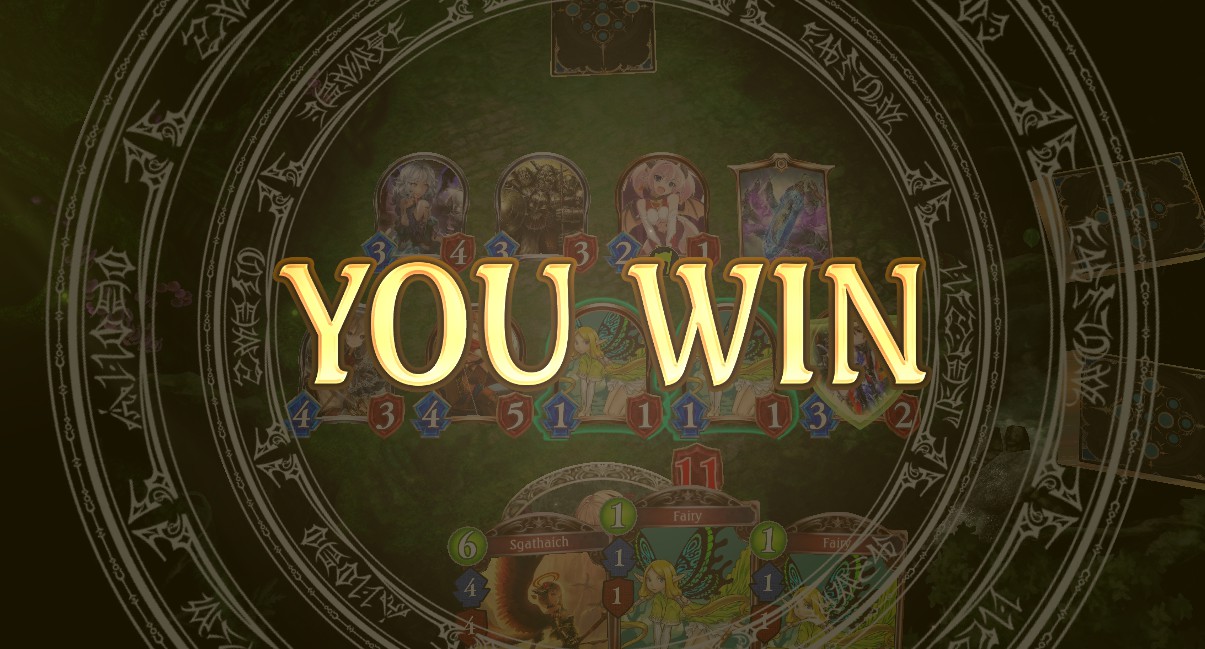 What I didn't love. (눈_눈)

As you saw from my sub-title, the game isn't really exactly balanced right now. The Portalcraft deck is so broken that a player can wipe out all of your cards on the field and deal damage to half of your life in the same f**king turn with no effort! You can tell how overpowered these decks are because while other craft decks may give you some trouble, these ones are pretty much tickets to winning matches unless you somehow get lucky. It's the reason why I wouldn't recommend anyone to play the multiplayer right now unless you don't mind quitting matches against Portalcraft players. I've heard that CyGames eventually balances out new decks, but I don't know anything other than that since I'm a new player.
It's poorly ported from its mobile counterpart. It's pretty much a minimum attempt of a PC port. It has little and awkward graphical options. You even have to download the game through the game/app itself like on mobile instead of downloading it all through steam. The game could have at least have a borderless window option to use.
There's like no steam integration. No achievements. No trading cards. There's not even DLC so you can permanently add it to your steam library. Considering the game has been out since 2016, it seems like the developers don't really care much about adding any of these features. Hopefully they at least add something in the future.
This is more of a personal nitpick, but I wish they made a standard release of the game without the transactions. The single player campaigns would have made an awesome full game and I would have gladly bought it eventually.
While I do like the game's story is presented as a visual novel, with some animations, it would have helped to have implemented some visual novel features such as auto-text. It would have made the story experience flow more nicely.

Shadowverse offers fun, competitive strategy gameplay as well as an exceptionally aesthetical experience that immerses you in rich story, lore, art and music. Anyone can get into playing it easily whether causally or hardcore, however the game is not a perfect experience. It has its annoyances, but nothing I don't believe can't be fixed with updates or patches in the future. Other than that, it definitely is one of the best free-to-play games you can play right now on PC and mobile.
My Rating:

★★

★

★

of five stars. Loading Likes...