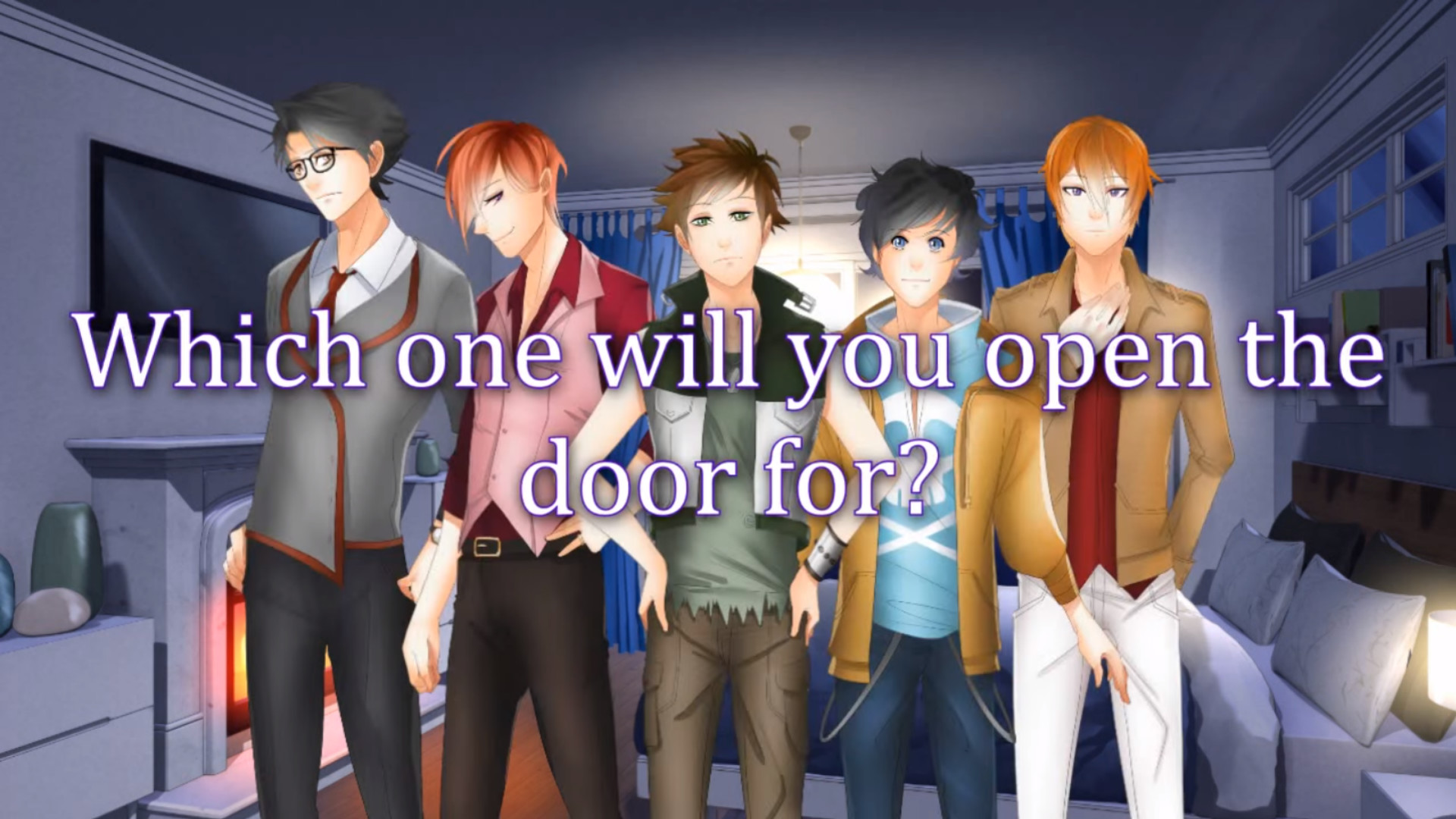 Reviews
VN Reviews: "Seduce Me the Otome" and "Valentine Panic" (Michaela Laws) .
Seduce Me the Otome.
English voice acting in a visual novel? Yes please!


Seduce Me the Otome made me want to cry, but not for the reasons you would think. I found it really charming and I loved it so much that I would usually stop playing  it just because of how giddy it made me feel inside.

Before I get to the story I really want to commend that the visual novel was voice acted, something you don't really see often in western visual novels, much less one that is free. I found out that this was crowdfunded, which makes sense, but it's still very admirable considering the voice actors did a pretty good job. It's not "top notch", but it's nowhere as "cringy" as the voice acting in some anime dubs. As someone who has grown up playing visual novels that were only voiced in Japanese, it's fantastic when you can hear a visual novel voiced acted in english.
I found the art pretty bright and colourful. Some may criticise it for not being as high quality as some other visual novels, but I honesltly adore it. It has its own uniqueness I don't feel can be easily mimicked.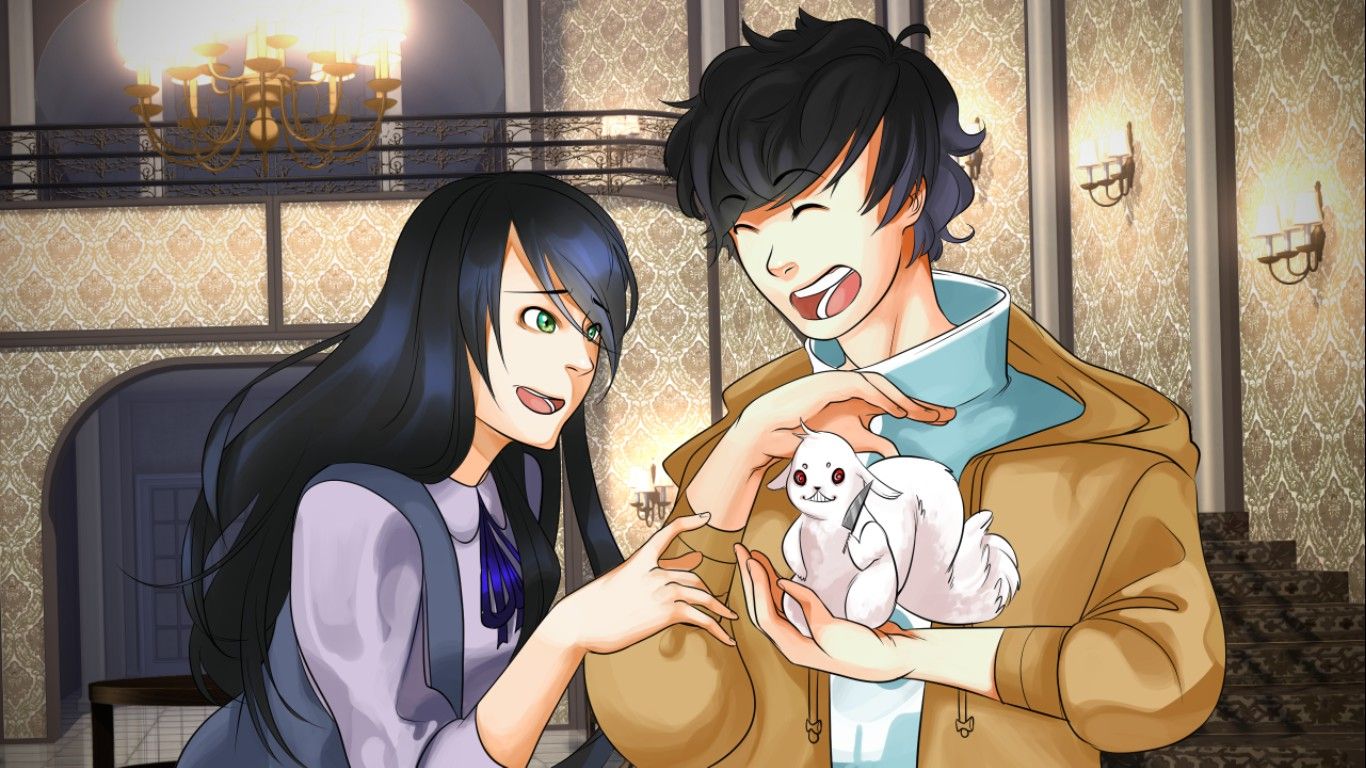 As I said earlier I found the visual novel charming, meaning the story, which I found to be really nice. Each boy was likable in their own way but I never did pursue any of their stories as I was only ever interested in pursuing Naomi. In all, it was well written and an intriguing read. However, I do have a criticism over the female romance routes in the game which I'll discuss further below.

[WARNING] Spoilers for Naomi's route:
I already knew who I wanted to pursue when I started playing. Naomi is just so cute and perfect, it's hard not to fall for her. But when I completed the Naomi route, I couldn't help but feel sad. The first thing I took issue with is that you don't really get to be together with Naomi until near the conclusion of the game, thus you don't really get to spend much time with her. I don't know if it's drastically different if you choose to pursue one of the guys, but it does put a damper on my yuri heart that my time with Naomi felt short lived. Maybe I'm just being a drama queen here but I did  develop a major crush on Naomi (lol).

Another thing that was such a bummer was when I realised the sequel (Seduce Me 2: The Demon War) didn't include Naomi and Suzu as female love interests and instead focuses more on the relationships with the guys. I know it's an otome game and it technically doesn't need to have female love  interests, but it kinda solidified that the game was more about romancing guys than girls, which kinda annoys me because I would have loved being able to progress the story more with Naomi. If they even released DLC for like an alternate reality I would buy the game so freaking fast (laughs)! The female love interests barely get any love from the developers. They're not even included in the audiodrama CD they made for the original game. Not even Diana (another female love interest) is given much emphasise either.
Putting all those feelings aside though, the only other problem I can think of that I had with Seduce Me the Otome was that there wasn't an auto-text feature which was kinda annoying. But other than that, I really did enjoy my experience with the game, even though I wish it could have done more for the female love interests.
My Rating:

★★★★

of five stars.
---


On a side note: If you're like me who suffers from depression or anxiety, and you really love the voice actors of "Seduce Me the Otome", then I highly recommend checking Michaela Laws' audio album "A Minute A Day". It's made specifically for helping those who may be having a rough time. It also includes Naomi's voice actor (Samantha-Chan) and Suzu's voice actor ("pickle131"). It's really nice and I play it whenever I need a reminder of how important it is to be alive. Special thanks to Michaela Laws and all of the persons who lend their voices to make this for such a noble cause.
Michaela Laws:

"This is a free-to-download Comfort CD for those who need a minute from life to refocus themselves, be comforted, and allow themselves to be guided to a better path mentally and emotionally. We have all had those moments where we need to step back and take a minute. We want to help in that minute get you back on your feet".

---

Valentine Panic.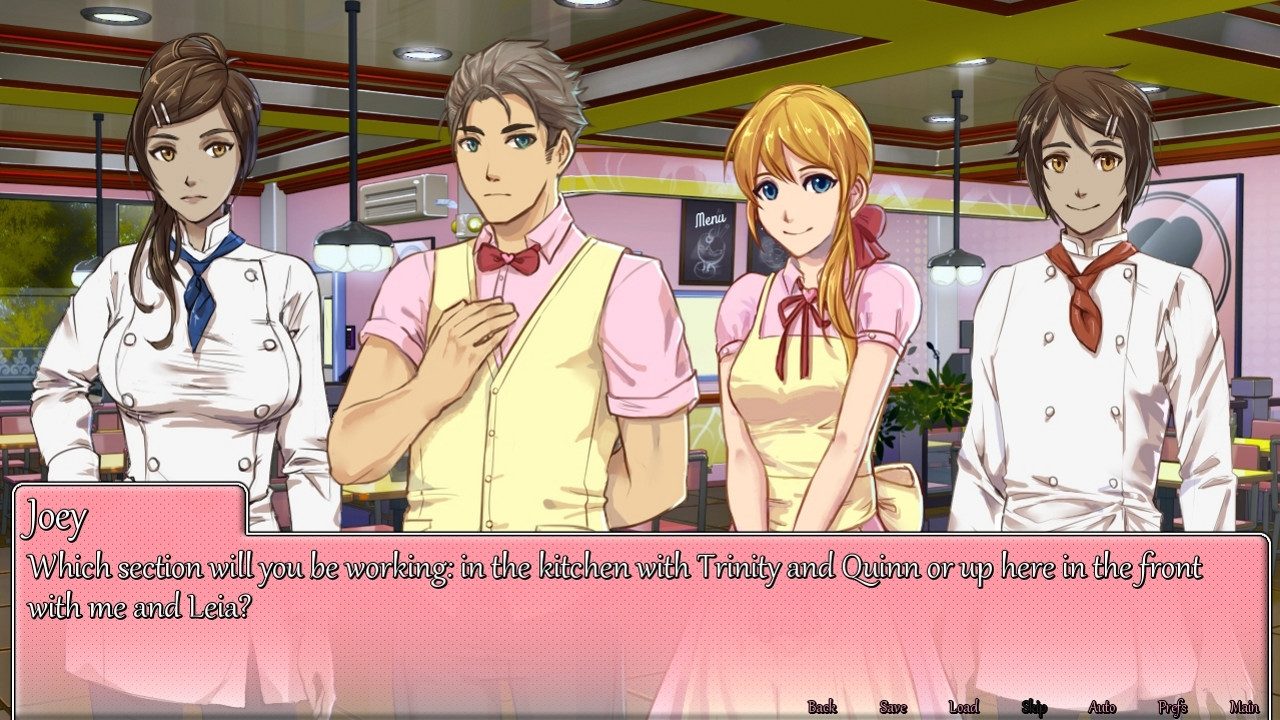 It impresses as much as it disappoints.
I found it a bit hard to enjoy this game. It impresses as much as it disappoints in my opinion. If you're looking for some form of a decent story or some fun gameplay, then I really can't recommend Valentine Panic.

Let me first start off by saying that the art style is down right gorgeous. Even the small detail of characters blinking really makes them feel more alive and less static. The voice acting is nothing short of perfection as they perfectly fit their respective characters. It actually surprised me for a bit that the game only cost one dollar, but then I also realised why. The voice acting and art are the biggest and only highs of Valentine Panic.

There's barely a story here, if there's any at all. As the protagonist of Valentine Panic, you're looking for a job when you suddenly get a call to work at the Pink Lady Cafe and then you're later brought there to work with the employees there who are supposed to be your love interests. I put "supposed" in italics because for romance options, there really isn't any romance. I would say you're more getting a tease of a relationship than anything if you pursue anyone, which is really disappointing.

The memory game of the visual novel is pretty generic. It's only cute for like a few seconds and it adds nothing special to the game (I guess it's supposed to inflate the gameplay time). It's really not worth buying the game for.
WARNING: Spoilers for "Seduce Me the Otome" ahead.
There's something very interesting you'll notice in the introduction of Valentine Panic and it relates to the Seduce Me Otome. The cafe the protagonist is working for is the "Pink Lady Cafe", this is the cafe you'll notice that the protagonist of the Seduce Me Otome visual novel goes to with her friends and it plays a crucial role if you're going to pursue Naomi as your love interest. I find it really cool that Michaela Laws is creating sort of a shared universe with their games, but it also comes with a negative that I find worth mentioning. In "Seduce Me Otome", you can change the name of the protagonist, thus you play the game as yourself. The same can be done with Valentine Panic. If you purse Naomi as your love interest in Seduce Me Otome, you know that you go to Paris with her at the end of the game. I understand that the protagonist of the Seduce Me Otome isn't necessarily "me", as the protagonist is supposed to be a girl named Mika, but you gotta admit it's really  strange when you play the Valentine Panic visual novel as yourself, as you did in Seduce Me Otome, and then you who went with Paris with Naomi at the end of Seduce Me the Otome is now here in the same cafe she is the supervising manager for now (Naomi isn't present in the game, as she is in Paris with the cafe's owner). It's pretty contradicting if you pursued Naomi as your love interest.

And of course, that's not my only problem with the game. The protagonist of the visual novel has no specified gender, and it makes the visual novel less "impactful" as I had imagined. Your character is very gender neutral and it annoys me because I want to be acknowledge as female within my games, not some blank gender character. It's fine for people who identify as non-binary, but not so much for others who don't. This makes love interests all the more less interesting. There is no difference in any character you pursue because your character is genderless. Interactions with the characters are completely the same whether you identify as a guy or girl. What I'm trying to say is that the interesting parts of same-sex relationships are null and void here. How does Leia or Trinity feel about dating a girl? How do Joey and Quinn feel about dating a guy? It's those intriguing moments in same-sex relationships that make it much more special. Without a gender, it makes the game much less appealing than if pronouns were an option.
As much as I would have loved to enjoy Valentine Panic, it's a shame that it wasn't a bigger visual novel with more put into developing a story and actual romance paths. Even if a bigger game wasn't possible, focusing on only one or two characters with a significant story plot could have made it a much more satisfying experience, as I feel it stretched itself more than it needed to be with multiple "romance" options that add very little to the game experience.
My Rating:

★★

of five stars. Loading Likes...