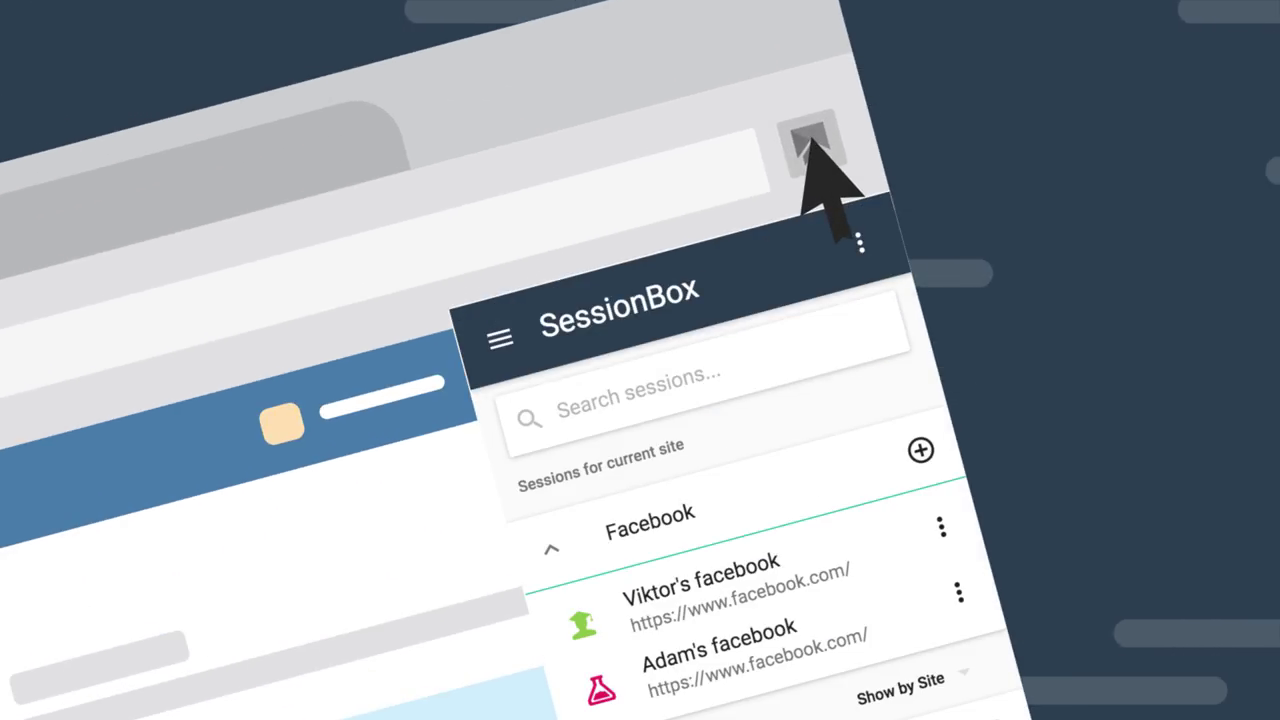 Reviews
[App Review] Session Box – Useful, But Not Perfect.
Session Box is a browser extension that lets you use multiple accounts of a website/s within a single browser.
This means that if you have two different accounts on (for example) Facebook, you can use both of your accounts within the same browser without having to open a private browsing window or a whole other browser. Hence, eliminating the need to have to micromanage between browsers/windows.
It's currently available for Chrome (and other Chromium Browsers like Opera), Mozilla Firefox and Windows.
Pros/Cons:
Alleviates having to use multiple browsers/windows

Less browser clutter

Have sessions open automatically on browser startup

Various icons to differentiate between your session logins

Sync between browsers

Send sessions to others so you don't have to give away your login information

Bookmarks do not save as Session Box login

WIll only backup one session login, unless you pay for a premium subscription. 

Cannot open a link as a Session Box login

No trial version
As someone who has to constantly manage multiple accounts of social media websites on a daily basis, Session Box is a godsend of an extension that I wish I knew about sooner.
No longer do I have to awkwardly multitask between Opera and Chrome where I use my different logins. This also helps my computer alleviate having two browsers constantly opened and fighting for precious resources.
It's especially useful if you're someone who has multiple Google accounts and uses Google Drive, considering that you will have trouble downloading something from your Drive if there's another active Google account in the sign-in list.
However, while it is indeed a much-needed app in my daily life now, it does not offer what I need to consider adding the premium version to an already long list of reoccurring subscriptions.
You see, because I'm a heavy tab user (50-100 tabs is my normal, despite my computer's mere 8GB of ram lol), I have to constantly bookmark my tabs or use an extension like Session Buddy to save my work.
Unfortunately, when you save a tab of a website that was logged into via Session Box, it does not save as that account. This means that if you open that saved tab/bookmark again, it will be using your default browser login account for that website. This is irritating for someone such as me who bookmarks tons of tabs, and it's what makes me consider using a separate browser again.
Another thing that annoys me is that you can't use any of the session profiles you created with Session Box to open a link with it. What I mean by this is, if there's a Facebook link I want to open, but I want to use one of my already created session logins with Session Box, I can't do so. The only option is to open my saved session and then copy & paste my desired link into the address bar of the now opened session. A rather clunky process.
I've listed two cons of Session Box (excluding not having a trial of its premium version), but they're two major cons. So while I do love the idea behind the extension and do find it highly useful enough that I use it every day, it still needs more to convince me that it's worth a premium subscription plan.
You may be wondering if there's a mobile version of Session Box, and while there isn't, I can see why it's not a priority considering most social media apps let you save multiple accounts on one device for quickly switching between them.
---
✿ Special thanks to

Sophie Stormwind

for being my first patron and

Jessa Hurty, Mike

and

someone

for buying me my first coffees on Ko-Fi! ✿
✿ Special thanks to

Nat Roberts, Stephanie Elise, and Deanna & Maddison

for contributing to my Paypal in my time of desperate need! ✿
Love you all so much! o(TヘTo) *big kisses and hugs* ♥♥
Loading Likes...