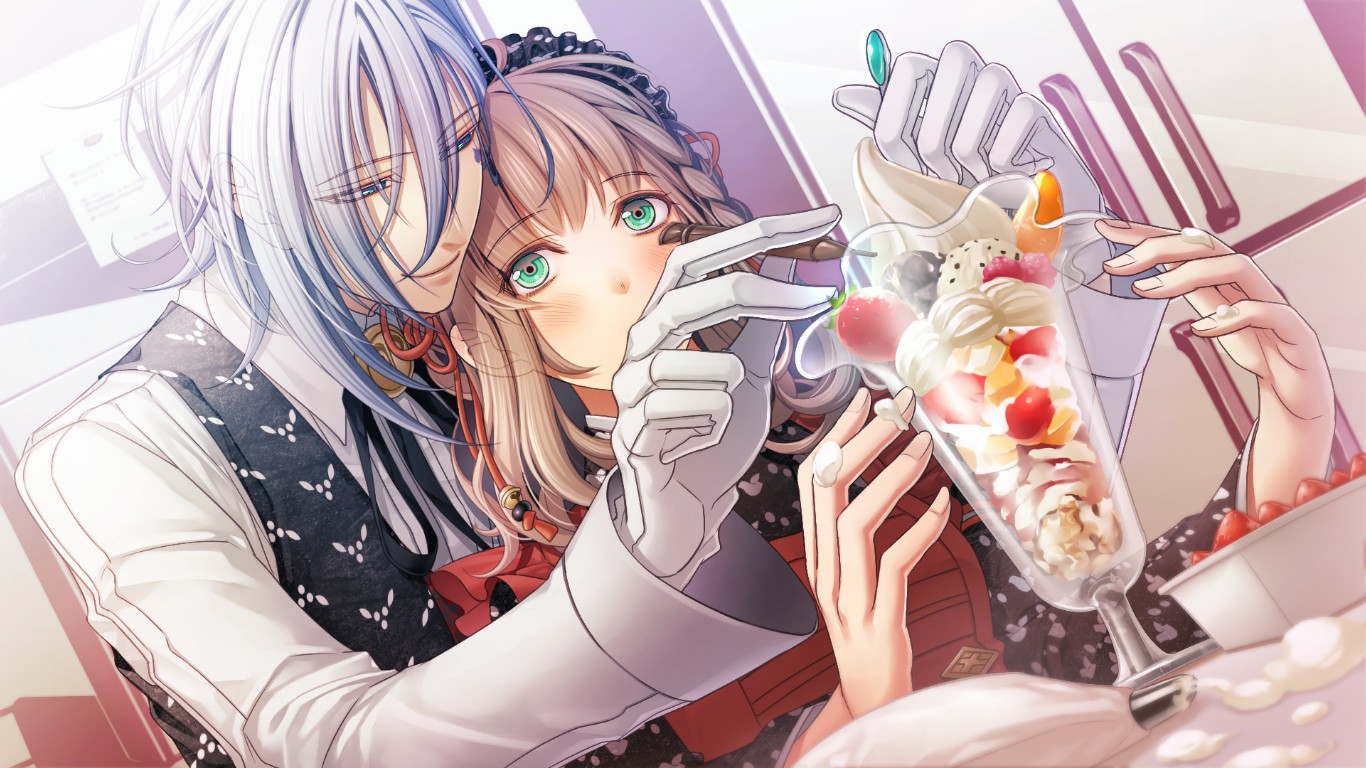 Reviews
VN Reviews: "Amnesia™: Memories", "Roommates", and "Eternal Hour: Golden Hour".
Amnesia™: Memories
This made me want to be gay (oh wait…already am).

Amnesia™: Memories does a lot right but its main focus falls woefully short, and of course, I'm talking about the guys.

Let me start off by saying Amnesia™: Memories pretty much does everything else right. The art style is incredibly gorgeous and makes the guys look uber attractive. Even the girls in this game are super attractive to the point that it's really disappointing that they are no female romance options. The story is pretty decent, but I can't really say much about it since I didn't play it all the way through, but it did intrigue me enough to grab my attention. Not much else to say for this visual novel as the music was pretty okay. Nothing special. And now to get down to what I really dislike about this game.

I have never seen an visual novel of this level have so much awful, annoying anime character tropes all in one place. We have the jerk, the lady's man, the childhood friend, the intellectual genius, and the "cool" loner. That's pretty much their only personalities and let's be honest: In real life, none of this is enough to sell you on whether you like someone or not (unless you have "peculiar" taste, and I'm not judging). Even when the story progresses to build the relationship between you and the guy you've chosen, the guys are so darn generic you wonder: Why am I wasting my time with these simplistic characters? Seriously if they were going to make the guys so bland and generic, they could have as well add in a female love interest to mix it up a bit since they clearly need a woman to show them how its done.
The most redeeming things about the guys is that they're eye candy and nothing else. They are not unique or interesting enough to make me want to continue playing through this slog of a visual novel and they might as well be a carbon copy of each other.
I'm sorry, but Amnesia™: Memories doesn't sell me as a competent otome visual novel.
My Rating:

★★

of five stars.
---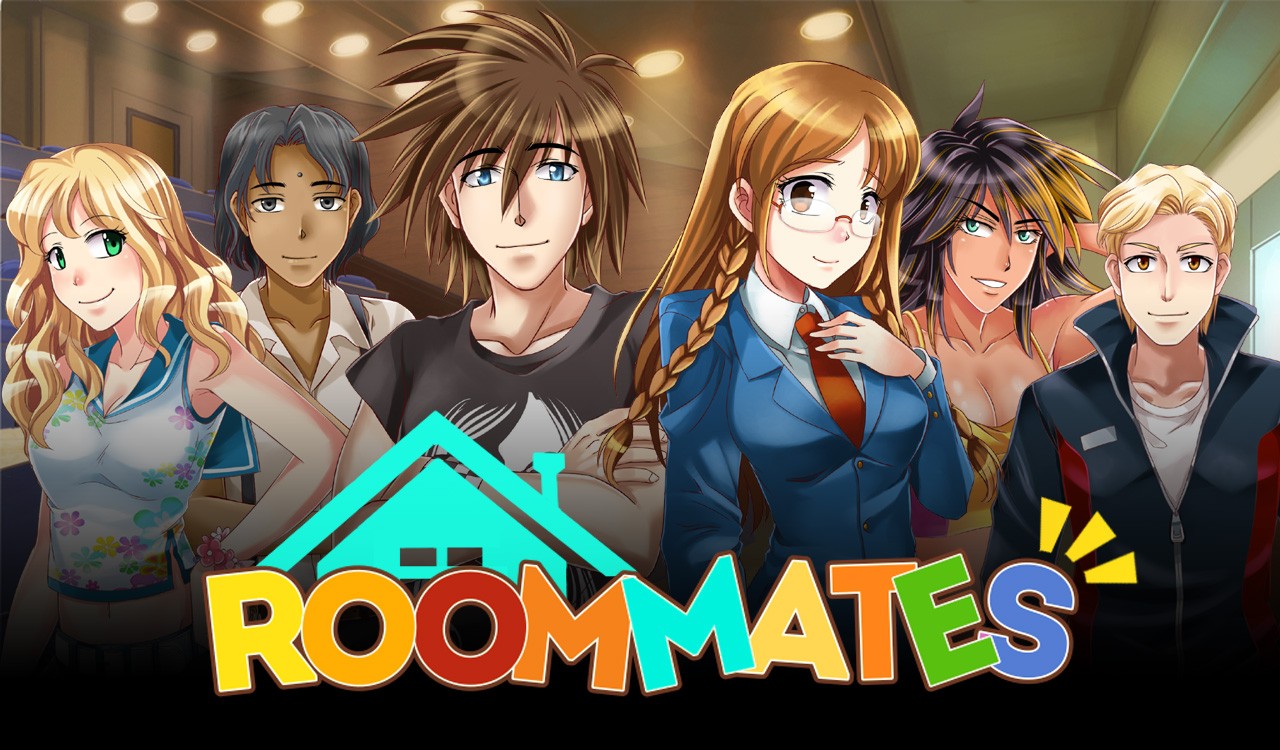 Roommates.

This almost won my bisexual heart.


I can't believe I played this game TWICE to try to romance Sally as Anne, only to learn that Sally cannot being romanced if you play as Anne! Why?!! She was the one I liked the most! (╥_╥) This is so unfair. I also learned that you can't romance Dominic as Max. Why are the options even available to show how your relationship is going with them then?? That only made it worse and misleading. I was about praise this game for letting you romance anyone but then I had to change my review since my discovery. I kinda feel betrayed. It would explain why I haven't been able to unlock any achievements.


But other than my annoyance above, what I do like about Roommates is that the characters aren't generic anime trope characters which some visual novels tend to fall victim to. All of the characters are genuine and feel grounded in reality. The only thing that I can think of that would make them unappealing to someone is their romantic preference in real life. They even have an artistic, Indian character! That's really awesome and I hope Winter Wolves Games has more great diverse dating sims like this one (actually I'm going to check for them right now).

Everything else in the visual novel is pretty good. The art style is nice, but wouldn't be enough to sell me on the game. The story is pretty alright but is at its most fun during the event sections which involves the protagonist trying to romance a character. They're enjoyable and puts protagonist in really fun situations that puts a smile on your face.
I liked the simulation gameplay. It's has its own little fun in trying to build your stats so you can romance a certain character that require certain type of stats, but do be careful when playing with a controller that you actually select the jobs that reward you with those stats, or you'll end up like me with no stats and then have to replay the entire game over again. (。・_・。)

The only other thing I can say I don't like about Roommates is that the main menu music is so goddamn annoying that I usually rush to turn it off, and with that I muted the music entirely since it seemed quite generic anyway.
So would I recommend Roommates? Yes, for what it offers, there's really quite a bunch to enjoy. But if you're looking for a greater choice of same-sex characters to romance, then perhaps it's best to get another game.
My Rating:

★★

★

of five stars.
---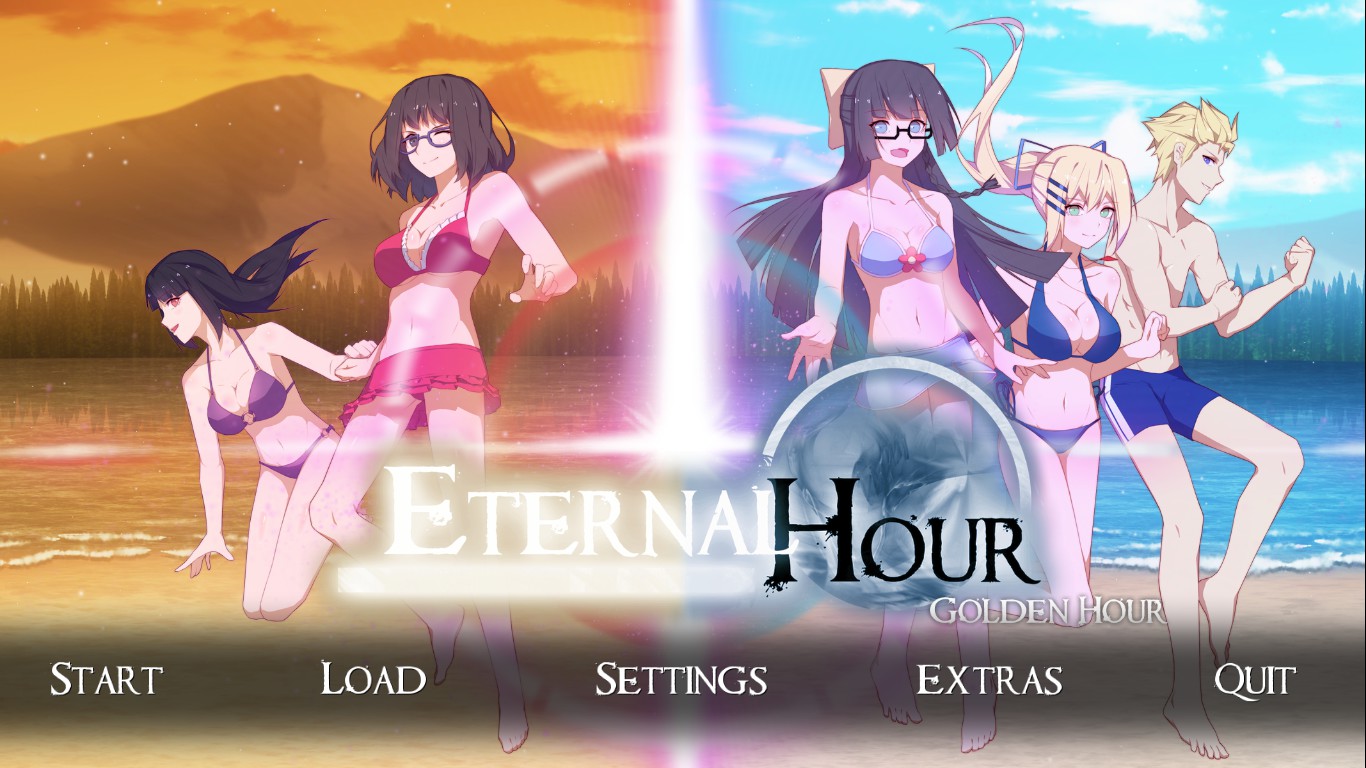 Eternal Hour: Golden Hour
I really wish I hadn't played this because now I can't wait for the full game to release! (╥_╥)


This was so freaking good for just being a prequel. Let me just say I am blown away with how much effort has been put into this visual novel. Like, completely blown away! Let me just touch on each of the points to make this quick:
Voice Acting – I really, really adore that I'm seeing more visual novels with english voice acting. The voice acting here is exceptionally well and highly commendable! My only nitpick is that the story's main protagonist of the full game isn't voice acted, but I know why it's like that: For the player to personify the main character themselves. But enough about that, I want to know who is Naoko's voice actor! She has such a perfectly cute voice! I still have this visual novel installed because every now and again I just love to hear Naoko's adorable voice! (๑>◡<๑) I definitely know who I'm pursuing in the full game.
Art – The artwork here is nothing short of jawdropping. Very professionally done and does a fantastic job of setting the mood for the game. Did I mention that some scenes even have the illustrations animated? It's slight but enough to make everything really feel much more alive.
Music – It's pretty good and it compliments each scene wonderfully.
Story – Not one, but two prequel stories?! OMG. The first one is a yuri love story which was so freaking adorbs! And then the other one was even more freaking adorbs because of how cute the love interest, Naoko, is. All the characters are wonderful too and enjoyed each and every one of them! I want to cry just because of how happy the game made me. *whips tears*
Settings/Configurations – There was an option for pretty much everything you may want to adjust. For example, I wondered if it was possible to silence only Rin's voice in her story so I can read her dialogue out loud, and then I saw you can adjust the volume for each character.
I'm not even sure if I want to recommend this because this prequel visual novel leaves such an experience on you that I'm not sure you can wait to find out what the full game is like. It really leaves you craving for more. It's a big shame I didn't know about the kickstarter beforehand. I hope there's another way to "pre-order" the game soon enough.
My Rating:

★★

★★

★

of five stars. Loading Likes...