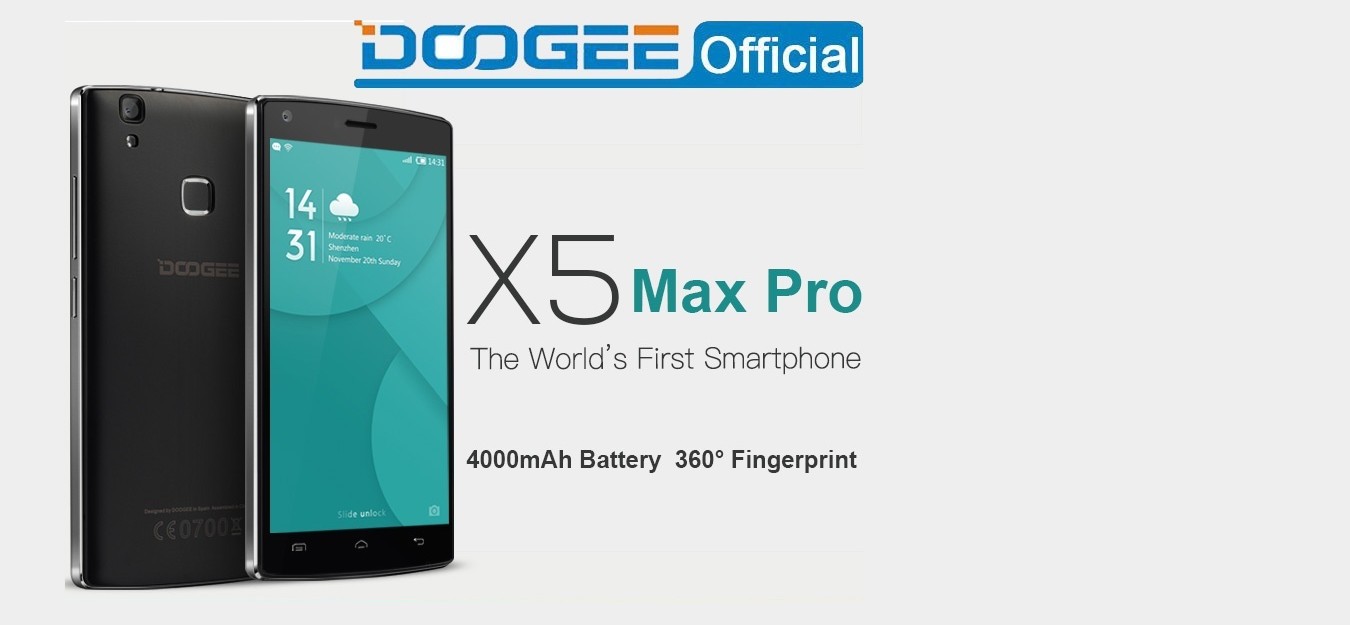 Reviews
[Tech Review] Doogee X5 Max Pro: Squandered by technical issues.

When I ordered the DOOGEE X5 Max (the predecessor to the X5 Max Pro) last year, it was literally the best phone I ever had. It was very well built with its design and it offered nice features for its $60 USD price.

Unfortunately that phone came to an end when it was involved in a mishap that got it ran over by a car, leaving the screen to gradually blackout entirely until it was completely useless.

I was obviously upset, but no worries, I could just get the X5 Max again. But this time, I'm getting its upgraded version: the DOOGEE X5 Max Pro! The same great phone with even better specs/performance. How could it go wrong?

Oh, it can. And it did.

First off, I have to mention that I ordered this phone from AliExpress, as it is important.

The phone eventually arrives and it seemed pretty fine as I would have expected it to.
The DOOGEE X5 Max Pro costs an extra $10 USD ($70 USD) compared to the original model and comes with enhanced and added features. Those features include:
Improved CPU and GPU: From the MT6580(+ARM Mali 400 MP2) to the MT6737(+ARM Mali T720 MP2). <Comparison>.
Increased RAM: From 1GB to 2GB.
Increased Internal storage: From 8GB ROM to 16GB ROM.
Added USB OTG Support.
Added 4G LTE Support.

What I loved:
Display is beautiful and vivid with colour, thanks to its IPS screen.
2GB of RAM is impressive considering other phones of the same price tag usually only have 1GB. It allows for seamless multitasking.
CPU/GPU performance is as good as I expected, with little to no lag.
It's thick form factor makes it's pretty durable against drops, compared to phones that aim for a slim aesthetic.
Price is very competitive for what it offers. The Pro version definitely gives you a good value with the extra $10 USD over the regular model.
Bottom/under speakers mean you can hear sound clearly when you rest your phone down.
If you're upgrading from the regular X5 model, you can use back your old case again.
The 4000mAh lasts very well on full charge, as long you don't enable GPS or other power consuming apps/settings.
Fingerprint scanner is still wicked cool and feels like something out of a sci-fi show.
Using the phone and setting up other stuff, I started to slowly notice some issues. I was able to fix some of them on my own, but it just gets worse after that.
---
Problems I had, but I fixed:
Problem: "WhatsApp Inaccurate date/time" error.
Fix: This just went away on it's own after a while. The error apparently is caused by having an old version of whatsapp installed, but even though I downloaded the latest version directly from the Google Play Store, it was odd that I was getting that error.
Problem: "Some permissions denied" for Direct Dial contact widget. 
Fix: Go to Settings > Apps > Launcher3 > Permissions, and enable the "Telephone" permission.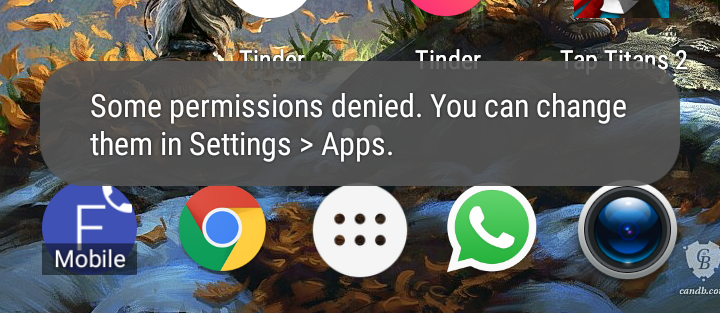 Problem: Slow data download speeds.
Fix: I adjusted some of the APN settings for my carrier to suit my mobile plan.
Problem: Tinder crashes on startup.
Fix: This is a problem with Tinder itself as noted by other user complaints on the Google Play Store for Tinder. I fixed it by downloading and installing a previous version of Tinder (version 8.12.0) instead of the latest version (10.3.0)*.
*Note: By the time I got back to writing this review, the latest version available from the Play store is now version 10.4.2. Untested whether or not the update fixed the problem.
Problem: WhatsApp – QR code for WhatsApp Web won't scan.
Fix: I read an awesome article on how to fix this on computerdealstore.com. I had to download the Rotation Locker app that would lock my phone in landscape mode so my phone would be able to read the QR code on WhatsApp web. I was actually surprised that it worked.
Problem: Low volume output.
Fix: Installed "Volume Booster GOODEV" which increases the volume of your phone. Be careful though, as using higher than recommended settings can lead to speaker damage, or ear damage if listening using headphones.
---

Consistent problems, from bad to worse:
Limited 4G LTE access.
I was pretty excited to use the 4G LTE feature of the X5 Max Pro. I've only ever experienced 3G data speeds and never had a problem with it to warrant a better phone. However I was disappointed to find out that I couldn't use it. I'm still not 100% certain of this, but I don't think my carrier (FLOW) supports the phone's 4G access. I've had this problem before with a different carrier (Digicel) with another phone I had. Usually only phones purchased directly from them were able to use the carrier's higher data speeds, 3G and beyond, so I was stuck using the archaic EDGE data speed.

But fine. That's forgivable since 4G isn't that important to me.
Unfriendly Camera.
This was an issue I had with the previous DOOGEE X5 Max model as well. While the phone took pretty high resolution photos, the lighting in the camera affected the phone's good photo quality. Pictures you took came out pretty dark and requires some extra adjustments in the settings if you want to take the best quality photos. I even had to go as far as using a torchlight to provide better lighting in my photos, something I never had to do before with any phone. And while it does come with flash, any photographer will tell you that you don't want to be using flash for taking your photos as it can severely affect image quality.

However, the front camera is still as nice as the previous model. It has a beauty mode that makes taking selfies an absolute joy and can replace the need for some makeup. Totally a game changer when taking selfies.
Now we get to the heart of my frustration:
The "Mobile Network Not Available" error, and SIM issues.
Still using the phone within the first 24 hours it arrived, I was not able to make calls due to randomly not getting any cellular signal at all. The phone would lose reception completely and then it would magically return in a few minutes. But even when it allowed me to make calls, the person I was calling would have trouble hearing me over the phone. This has been consistently happening for almost an entire month since I got the phone.
I can't even use data with this phone reliably because the signal constantly dying makes internet use almost impossible. Instead I have to use my SIM card in my tablet and activate its hotspot so my phone can connect online when I'm out. That's also the only way I can make somewhat reliable calls because I have to depend on WhatsApp's voice chat feature.

My carrier is definitely reliable in terms of reception so the culprit is most certainly the phone. The fact that I never had signal issues with my last phone and the tablet I'm using right now only solidifies my theory.

I have done everything I can to try to fix this issue on my own:
Factory reset, about three times now, including from the boot menu.
Firmware Updating – It's saying it has the latest firmware update.
Power Cycling: Removing the battery and SIM from the phone for prolong periods of time.
Resetting and editing APN network settings.
Enabling and disabling roaming.
Manually selecting my carrier from Network Operators settings.
Resetting Radio settings.
Switching the SIM between different slots.
The "Dial *#*#4636#*#*" fix.
And yes, all of these have NOT given me any positive results. I even sent emails to DOOGEE themselves and I haven't gotten back any responses.

Eventually I gave up and tried contacting the seller of the phone, but apparently they can't be bothered to reply to their customers so it naturally led to me opening a dispute on AliExpress. I followed the guidelines and such with submitting my evidence, as shown before (there was also a video):
(LIME is the previous name of FLOW). Note the lack of signal, despite the SIM being in the phone.
It was only after my dispute was about to close that the seller decided to suddenly reply to my messages and they suggested that I do the thing I already tried for myself: a factory reset. That was the last message I got from them and the dispute escalated to AliExpress for them to declare the victor of the dispute.

All should be well, right? I got my evidence and the seller is clearly unreliable. It should be a guaranteed (partial) refund at least.

Hahaha. No. No it wasn't.

The AliExpress judge declined my dispute on the grounds of no evidence and not doing what the seller asked. Like seriously, the f**k?! They didn't even offer any advice or guidance! The dispute just closed and the seller was allowed to keep the money without doing anything!

Okay, okay. Maybe, just maybe, not all hope is lost yet. I will appeal and see if they will hear me out.
Let's see what they said: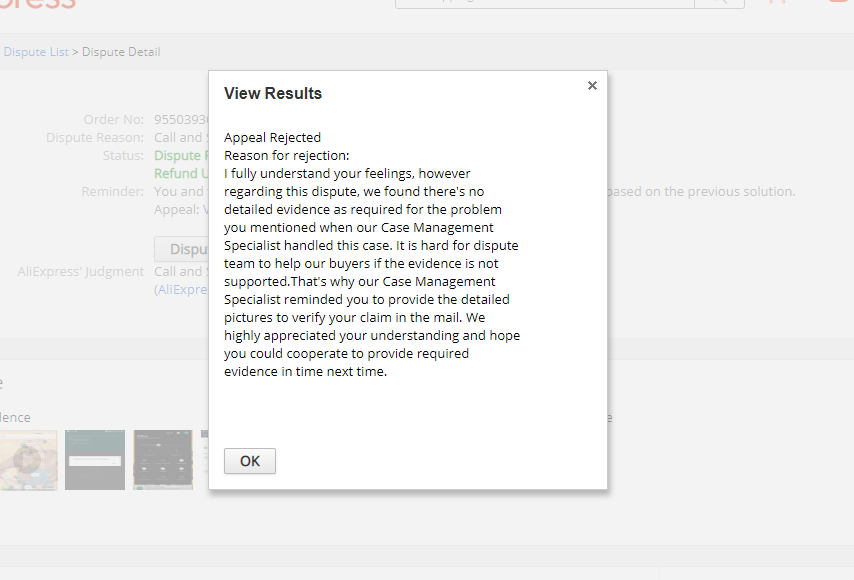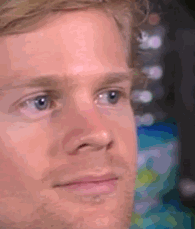 I'll be honest, right now I feel like my intelligence has been insulted. Very.
Conclusion:

If the phone could at least, you know, BE A PHONE AND MAKE CALLS, then I honestly would have given the DOOGEE X5 Max Pro a favourable review. There's a lot to like for what you're getting at the price and the design of the phone is still impressive.
However with the lack of support to technical issues, this is one brand that isn't worth the hassle to the average consumer.

It was one thing to have received a phone that isn't working the way it should, but it's another thing for AliExpress to take the seller's side on what is clearly gross incompetence.

I'm sorry but I cannot recommend the DOOGEE X5 Max Pro.
I must also further caution you when purchasing from websites like AliExpress, and don't buy from this store.
My Rating:

★★

of five stars.


So what did we learn today:
Chinese retailers are hit and miss (surprisingly *sarcasm*)
Buy from eBay if you're buying anything worth a significant amount of money.
Don't intentionally buy asian branded phones, unless you have some tech know-how to make up for their oversights.
Loading Likes...