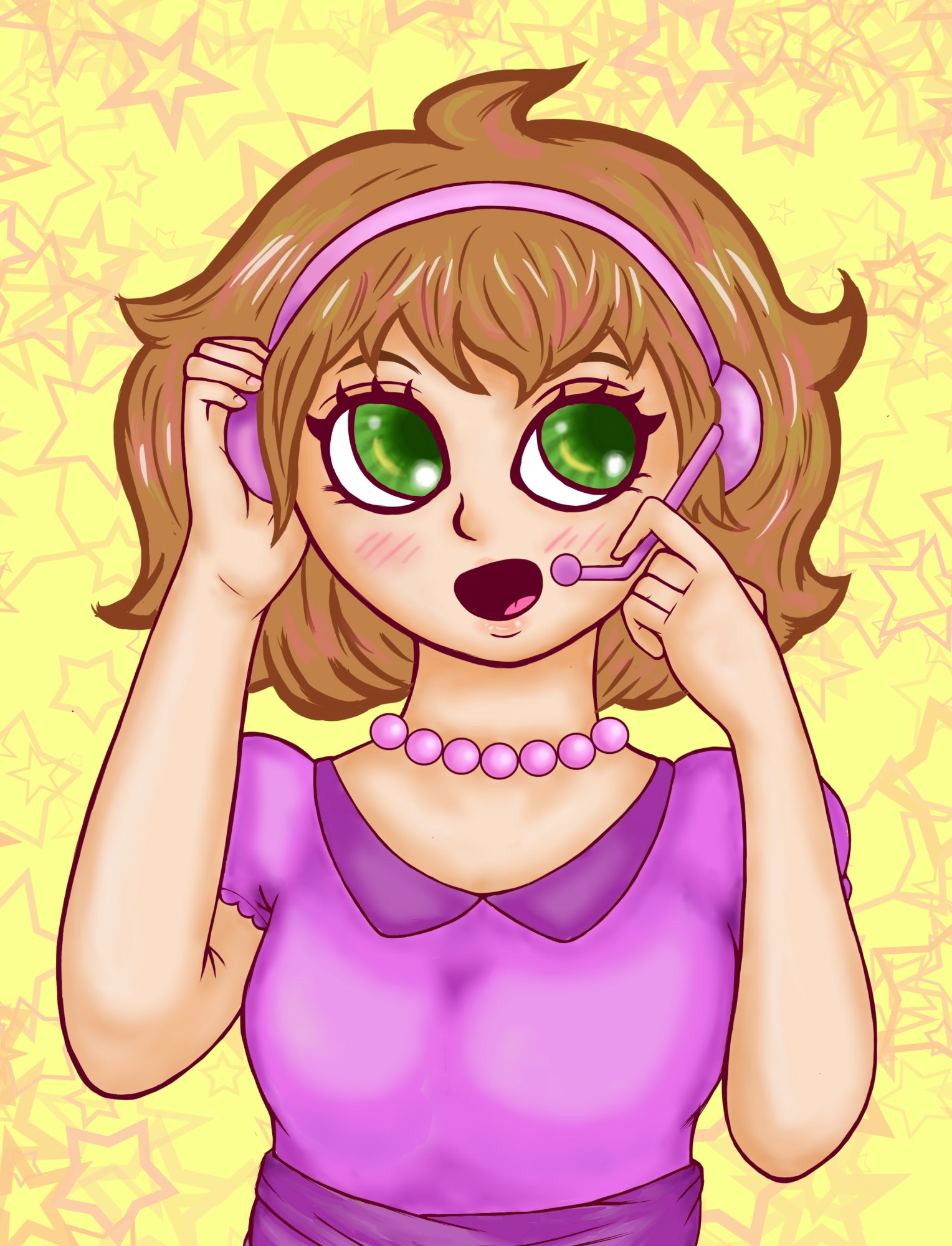 "Gee, I wonder where Bethany is?".
I'm here and I'm overstressed with school. Kill me (눈_눈).
I really needed to draw something this weekend. School has been tearing me apart (╥_╥) That's why I haven't posted any comics in a while, so I've taking the time to destress myself with some drawing and gaming.
I decided to do fanart of my favourite ASMR creator: Mommy Cloud Audios. I've never really told anyone this (and it's a little embarrassing) but I adore listening to cute lesbian couple roleplay audios (๑>◡<๑)! Mommy Cloud has like the perfect girlfriend voice, so I just had to get something more personalised with her custom audios. It really makes me happy listening to them every night, having them compiled and set on loop (≧◡≦) ♡. Last one I got was having a girlfriend helping me to relax and destress. Really needed for my nightmare of a school semester. 。゚・ (>﹏<) ・゚。
You can check out her YouTube and Patreon.
While Mommy Cloud mainly makes mommy roleplay audios, she does do other audios:
"In the past I have DDLG/MDLG Audios (where I'm the little and the listener is the Dom), lesbian girlfriend audios, and other cutesy girlfriend audios. I've also done ABDL audios and best friend audios too! I'm open to most ideas, just ask if you're not sure! Another type of audio I can offer is petplay!" ~ Mommy Cloud Audios, FAQ List.
This is actually my favourite one of hers, besides the custom audios ones I got. It was this that made me decide, "I have to get a custom from her ASAP OMGGG!".
As for my "A Day For Beth" comics, I really want to make a comic for this Friday but I don't want to make an empty promise either, so I'll try my best to get one out. Thanks for being patience with me <3
Lastly, I'm disabling my creator patreon page until further notice. I'm not too confident in it, so I'm rebuilding it a bit.
Loading Likes...