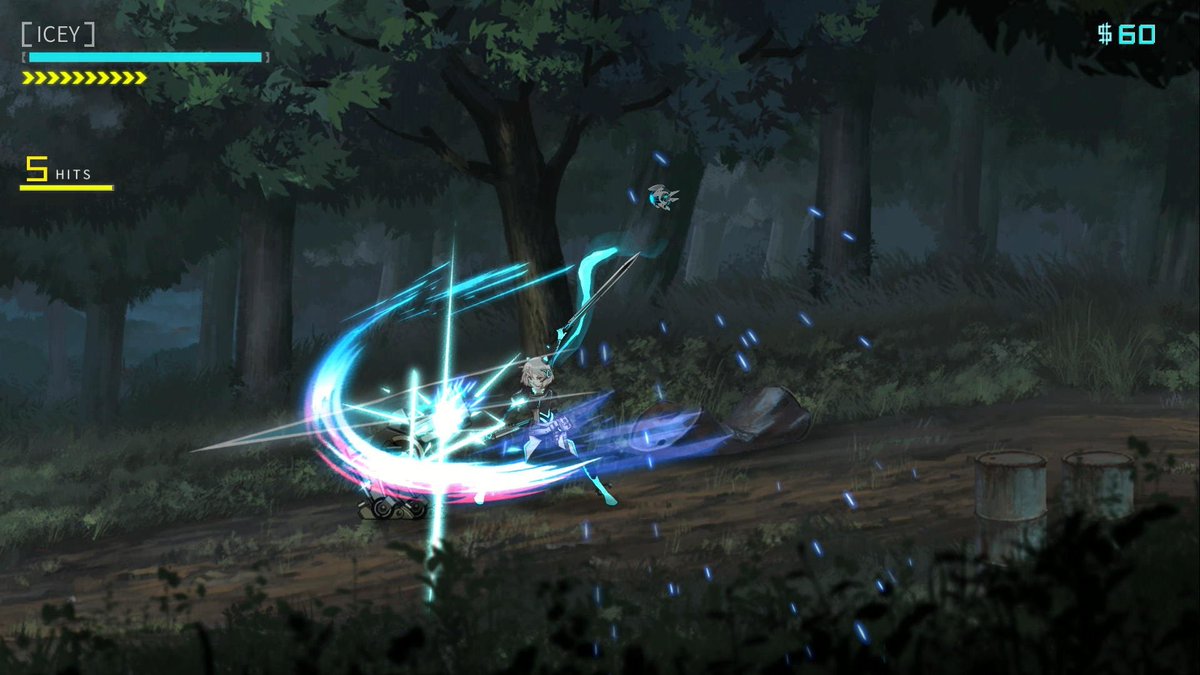 Reviews
Game Reviews: "ICEY" and "Mitsurugi Hamui Hikae".
ICEY
Imagine Devil May Cry as a side-scroller.

This is without a doubt one of the funniest hack-n-slash games I've played since Devil May Cry. ICEY doesn't just give a satisfying gameplay, it puts you on really fun journey as you play through the game with the narrator's direction. However, quick warning: Use the Japanese audio. It's a must as the other language voice overs don't really do the game justice.

Likes:
The music is quite good, but nothing really special.
Very enjoyable hack and slash gameplay, but I can't believe there was guns in the game and they took it out!! T_T They looked so freaking good.
The artwork is very nice. I wish it zoomed in more on the protagonist because she is aesthetically pleasing to look at.
Probably one of the only games I've played that does quick time events good enough.
The game's narrator is half of the game's fun (as long as you use the Japanese voice over that is. I'll explain why later). The game's narrator is just so darn hilarious. Disobeying his instructions can lead to some (without spoiling anything) very fun scenarios that will have you enjoying the game immensely. The dialogue is so great that it's like 3/4 the charm of the game.
And I just adore when the narrator breaks the fourth wall. I love that the creator didn't take themselves too seriously and they had fun making the game.

I never thought I would say something like this, but hunting for achievements in this game is actually the best thing I love about this game. What I enjoy about the ICEY's achievements is that none of them are exclusive to difficulty, meaning  that you don't have play through any hard tasks to get achievements, they're all easy to get which made hunting them fun.
Dislikes:
Lack of mutiple save files is really annoying. What gives?!
Playing on anything other than a gamepad is atrocious. There's no way to use your mouse and the controls for playing with a keyboard are horrid.
The english voice acting for the narrator is just not good, and I'm trying to be nice here. It's just so lifeless and annoying. I switched to the japanese voice over immediately. Hiro Shimono pretty much saved this game for me. His performance was spectacular and really engaging. I wish they got someone similar for the english voice over of the narrator.
(SLIGHT) SPOILER WARNING:
ICEY talks for a brief moment in the game during a special cutscene. The english voice actress for ICEY, Stefanie Jootsen, did a great job as well as the japanese voice actress who I was unfortunately unable to find (Once I play through the game again I'll properly credit her). [EDIT: Her name is Ai Furihata]
If you adore your hack and slash games with some comedy, this is definitely one for you to get. You won't regret it, especially with the replay value being exceptional.
My Rating: 

★★

★

★ 

of five stars.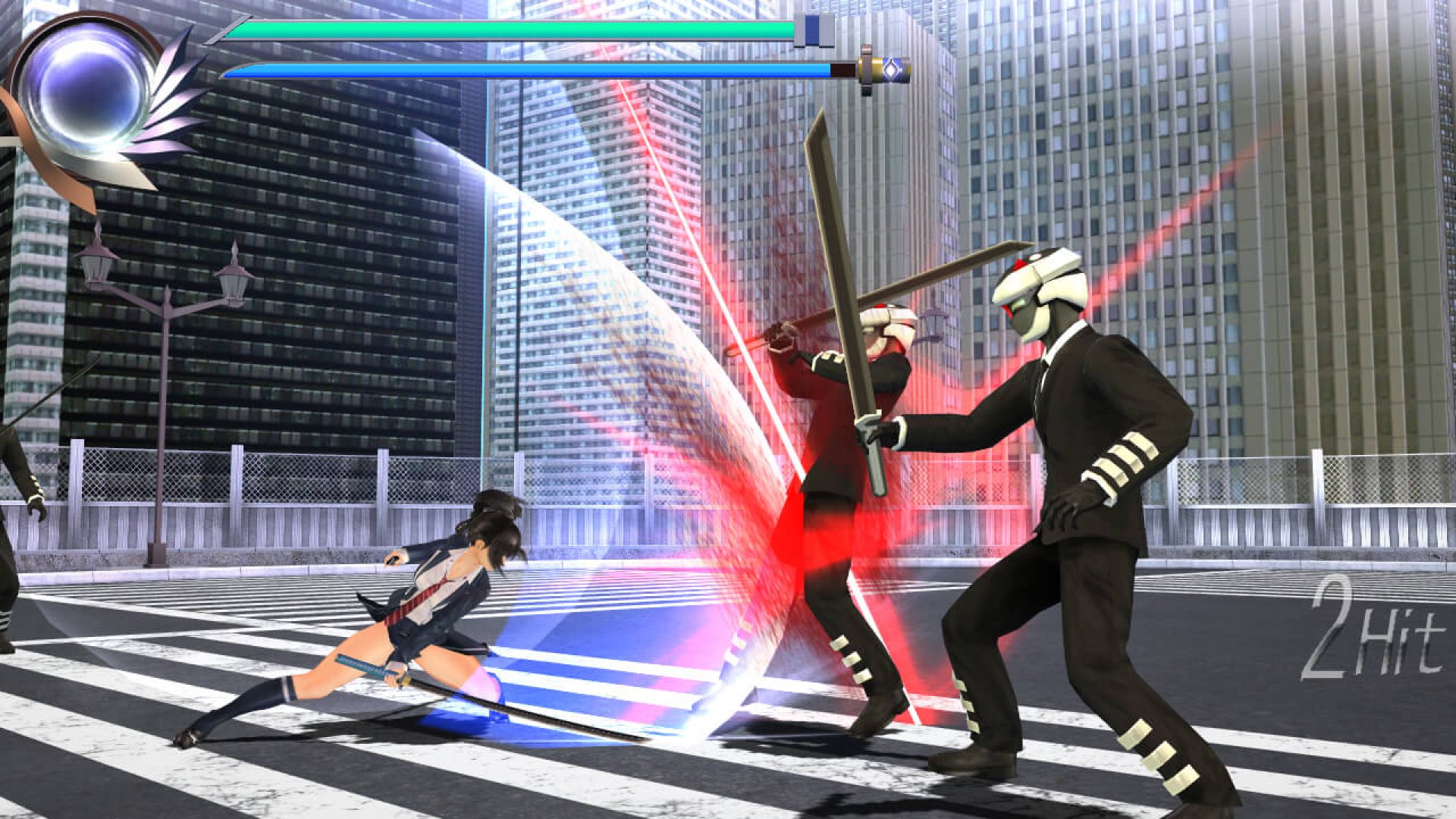 Mitsurugi Hamui Hikae
It's fine but it could be better.

Let me first start off by saying that the story is short and pretty uninspired. The main two characters are as bland and generic as can be, and have next to nothing appealing about them. So if you're looking for a story driven game or likeable characters, this may not be for you.

The most significant thing the game has going for it is it's gameplay. It's arguably not that great, as the basic moves are boring, but still decently fun  since you can unlock stronger attacks and such. The protagonist weapon has a fairly unique style of play as you can do very anime-esque samurai attacks (such as sheathing your sword and all the enemies are suddenly sliced beyond recognition lol).

If it's a challenge you want, then Mitsurugi Hamui Hikae has you covered. You have to be careful how you fight since rushing in just to swing your sword at enemies can leave you pretty darn vulnerable and open to punishment.

The game is pretty challenging on Normal and Hard modes. A bit too hard for lil' me, so I went the easy route and found out you can beat the game in an hour on Easy mode. It's still fun even on easy mode, so I guess replay value is going to be one of the main buying factors for this game. And it is fun enough for me that I can see myself playing it to relieve whatever stress I have.

The graphics are actually really nice for an indie game and one of the most appealing things about the game, but nothing can be really said about the music as it's pretty okay.

Lastly, they are apparently a few unlockable costumes, but they're a bit too difficult to unlock if you ask me.

If you're going to buy this game, I would say buy it solely for the decent hack-n-slash gameplay and if you like playing as a highschool japanese girl. Other than that, Mitsurugi Hamui Hikae doesn't have much to offer for anyone looking for something more.
My Rating: 

★★

★

 

of five stars. Loading Likes...