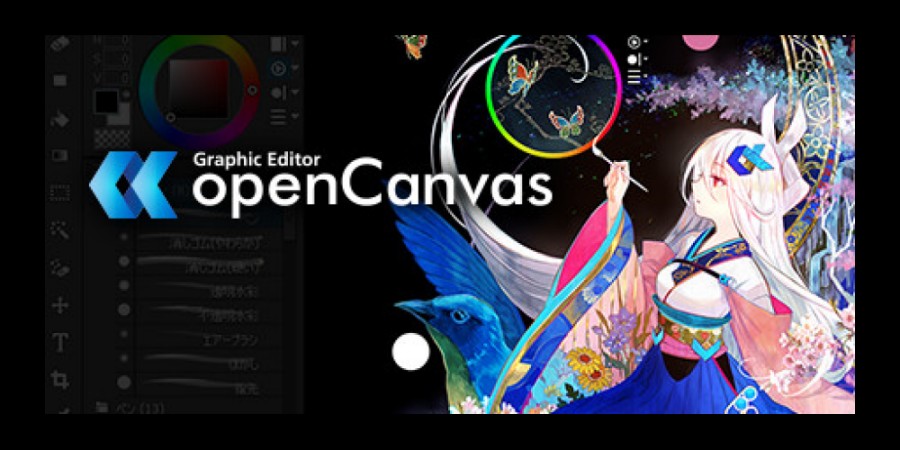 Reviews
OpenCanvas 7 [Review]: A superior "Paint Tool SAI".
As a webcomic artist and illustrator, it's perfect for me. But…
…it does come with significant downsides which I will discuss further in my points below. I'm going to try to be as informative as possible, so if you want to make a purchasing decision for OpenCanvas 7, I'm your girl.
Please note:
Pros: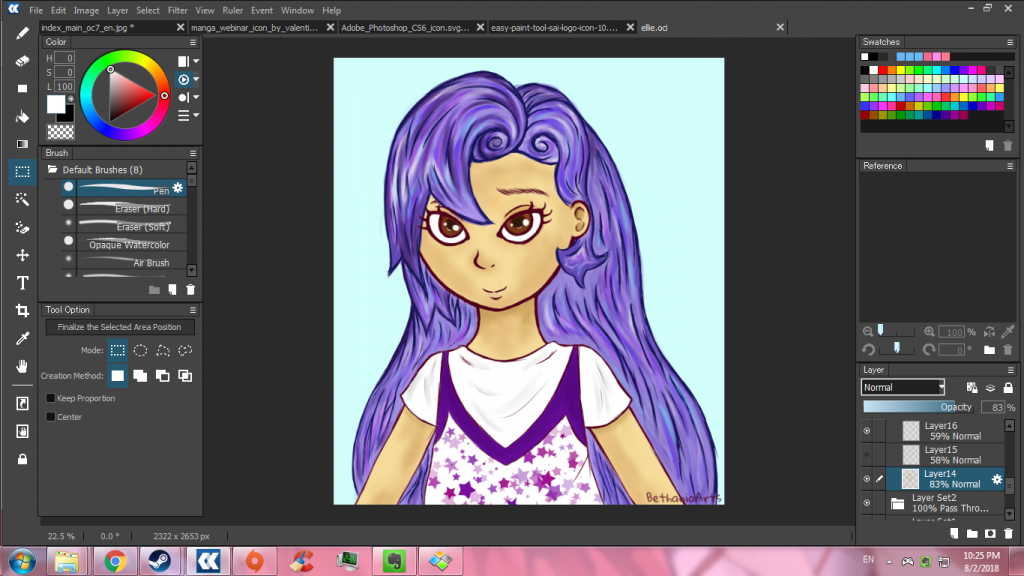 Simple UI that's quite easy to understand. Since the program is similar to Paint Tool SAI, it makes learning to use it less painless than something with a completely unfamilair UI.
Reference window is something I didn't even know I needed until now. It's a seperate window which can load up any image you like so you don't have to minimise the program all the time, or have it side-by-side to see it.
Tons of tools to use. It may not be in the same league as Clip Studio Paint, but it definitely stacks up well against the competition.
With the Event feature, you can recreate how your drawing came to be from start to finish. Especially useful if you're an artist who makes speed-paints/draw videos.
It does lack some features but it has good photo editing capabilities that almost makes having Photoshop redundant.
The touch features work for my Wacom Bamboo Create, unlike when I was using Paint Tool SAI.
I dare you to mention another art program that has a 120 day trial period. That is four freaking months. It puts Clip Studio Paint's 30 day trial to shame. That is very generous and it gives people enough time to save until they can afford to buy it.
It's the best illustration art software that is currently only available on Steam, which gives it an advantage over those who aren't, such as Clip Studio Paint. This means that OpenCanvas comes with the perks of being a steam user. That includes: steam trading cards (and whatever goodies come with crafting them), logging your time spent in the software without replying on additional software, moving your purchase from computer to computer with ease, etc.
Cons:
Resource heavy when doing certain tasks. The blur tool uses an unacceptable amount of processing power and it's very noticable on mid-range CPUs. Playing an event also uses some resources, but not as much. However the developers mentioned they'll address this with future updates.
Sometimes it will become non-responsive due to tasks that require significant processing power like saving large files.
An "Allow Game Launch" steam message pops up whenever you try to open a file directly from file explorer or desktop. The only way around this is to open the file within OpenCanvas. It seems to be an issue on Steam/Valve's part so I don't directly fault the developers.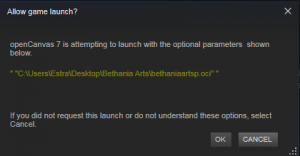 The lack of tutorials and guides makes the program a bit tough on new users. Unfortunately the help section on the developer's website isn't helpful since it's only for version 6 of their program. It doesn't help the devs since it makes them look slow.
Getting technical support is difficult. The devs don't respond in the steam forums or to reviews where people say they have problems with the program. Your only resource for help is either finding a fan forum/chat or emailing the devs directly via email. They do respond to emails, but it can take a few days. Maybe within 24 hours if you're lucky.
The biggest problem with OpenCanvas 7.
It's expensive for what it offers (if you don't happen to get it on sale) compared to its biggest competition: Clip Studio Paint. It all becomes clear when you see the "amount of features offered" to "price" ratio.

The standard retail price for Clip Studio Paint is $50 USD. OpenCanvas 7 is $60 USD. It gets worse when you realise that Clip Studio Paint offers a lot of features for anyone interested in manga/comic illustration and animation. So right there, Clip Studio offers tools for illustration, comic design and animation all in one bundle at a $10 USD lower cost than OpenCanvas 7. You can probably forgive the developers since the popularity of OpenCanvas pales in comparison to Clip Studio Paint, and seeing that people are likely to pirate software rather buy it (especially with how expensive art software is), I can reason with the price point a bit. But then the issue arises that PortalGraphics (the developer of OpenCanvas) offers a separate comic/manga illustration software called mdiapp+ SE that is priced at another $60. Judging from the lack of reviews, I don't think it's quite popular either. But to be fair, it does seem to be developed by different group credited as "nattou.org" and PortalGraphics is just the publisher.

Alright. Let's sum it all up: PortalGraphics is offering two art programs bundled at $120 USD to do both illustration and comic creation, whereas Clip Studio Paint is just $50USD in comparison and it has animation tools. I haven't even mentioned the EX version of Clip Studio Paint that is $219 USD that's more for the industry professional illustrator. However to be fair, it is still very possible to make whatever comics/manga illustrations you want to do within OpenCanvas 7, only you'll be doing it with less finesse than with a more dedicated program.
"Why did you buy OpenCanvas 7 instead of Clip Studio Paint?".
I couldn't get Clip Studio Paint to work when I started it up. It wouldn't register my tablet at all when I drew. Not a good first impression on me. If the first thing I have to do is run to technical support for a program, it's as good as trash to me.
As I am migrating from Paint Tool SAI, OpenCanvas 7 offered the most familair set up and it was fun learning to use it.
It's on Steam and since I adore Steam, it was a nice benefit. I can also keep track of how many hours I've spent in the program without the need of clunky third party software.
With the 120 day trial period, I was already used to using OpenCanvas.
OpenCanvas is pretty much the underdog in the "The Best Art Software" race, and little me is always rooting for the little guy. Especially when there is great potential.
Final words:
Personally I would tell you if Clip Studio Paint is working great for you, then go with that. It offers a lot more at a cheaper price. I'm very content with OpenCanvas 7 and it works perfectly for what I need it to do. It's a big improvement over using Paint Tool SAI.
Features I want to see added to OpenCanvas 7:
Needs a way set shortcuts for your pen buttons within the program, like Paint Tool SAI did.
Needs font preview in the drop list, like PhotoShop does.
Disable "In-Game" status for Steam. I don't personally need it, but others may find it annoying.
Disable that stupid "Allow Game Launch" steam message when you try to load a file directly from file explorer.
---
I hope you find it as informative as this older review I did.
Loading Likes...