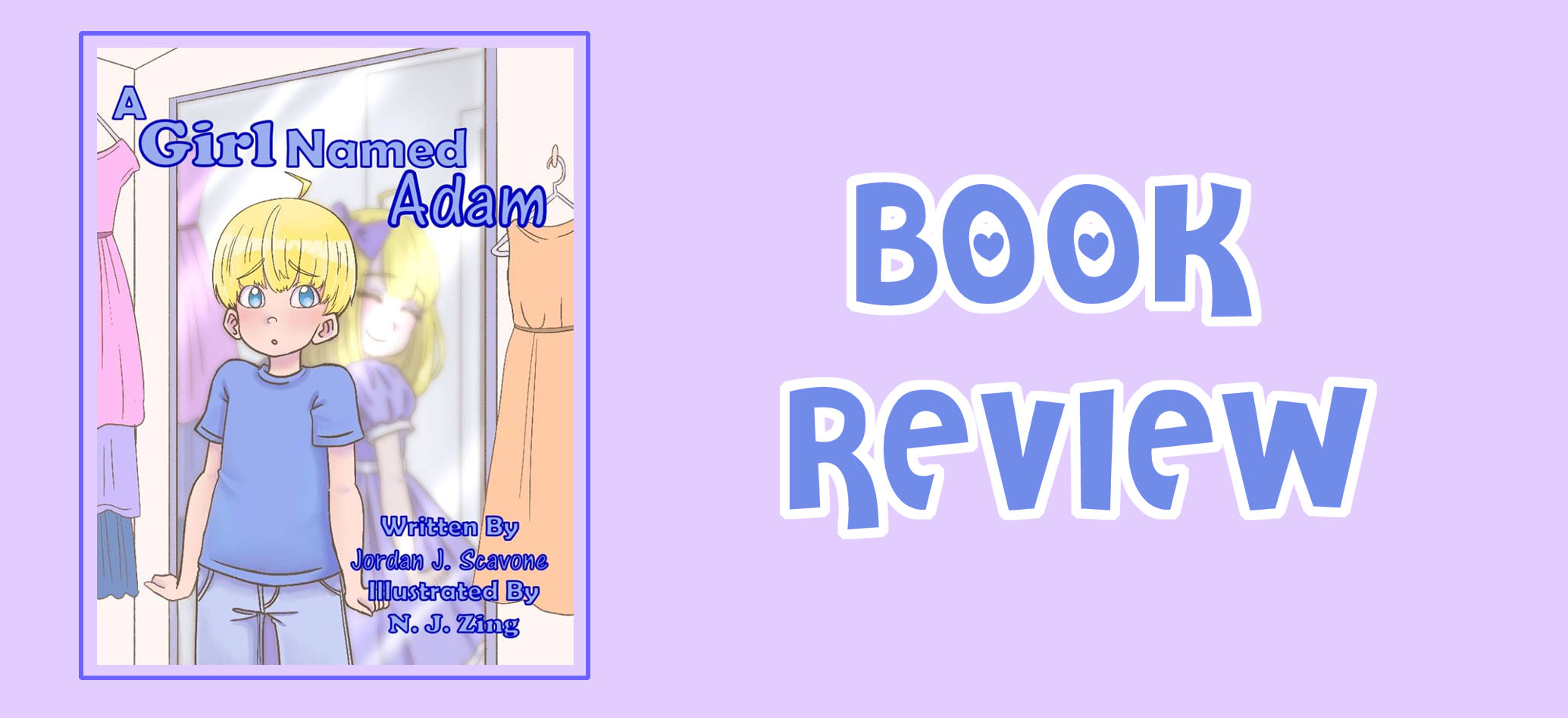 Reviews
[Book Review] A Girl Named Adam (By Jordan J. Scavone)
The Power of Gender and Friendship.
"A Girl Named Adam" by Jordon J. Scavone is different from the books I usually review on here, thus I'm not too familiar with the criteria that make for a good children's book. Nonetheless, as a fellow writer, I was able to spot the book's numerous high points.
As a trans person, I looked for anything that may have come off as misrepresentation. However, the truth is, I hardly found anything that was done poorly by this book. You can even say that A Girl Named Adam is near perfect in storytelling, artwork and its cause.
Story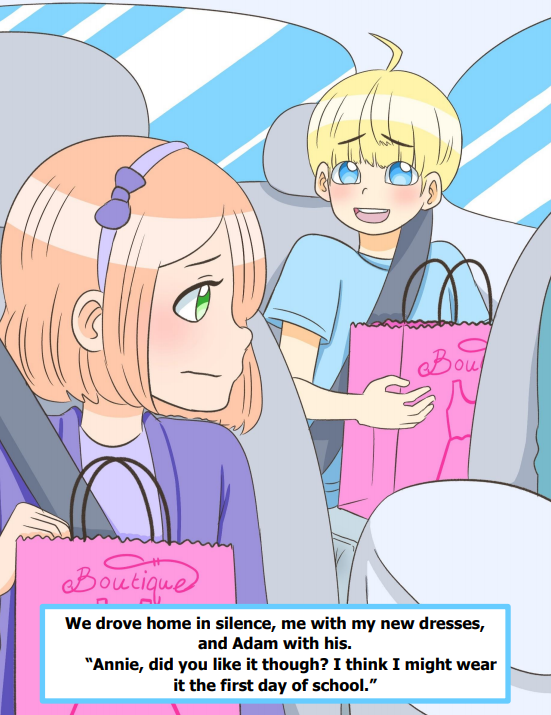 Since I want to make this as spoiler-free as possible, I'll keep details to a minimum.
This is an interesting one because the book tells the story from the perspective of the trans kid's friend. Usually, you would find storybooks with LGBT protagonists are told from their perspective.
I consider this a pretty nice change of pace as it gives young readers insight on how to approach and think about their trans friends. Although, I find kids have less of a problem with this than adults, as they're usually unbiased.
In the beginning, I was afraid that A Girl Named Adam was going to make the mistake of not expanding on the trans protagonist's transition, but it proved me wrong by doing so. Their journey in the story is properly started and concluded, meaning no annoying cliffhangers. While a different book, this was my issue with
Gracefully Grayson
and I'm glad it's not repeated here.
The author also doesn't fall into the trap of making the book solely about the trans protagonist's transition. You'll also notice that it tackles the troubles of friendship and emotions, something that all children are going to have to deal with growing up. I really love how it has those life lessons for kids.
Reading Level
The reading level the author had in mind is from kindergarten to 6th Grade (age 5 to 12), however, the story is meant to be enjoyed by all ages.
The book's literature is a bit short if we're talking age 10 and up, but if we're dealing with beginner readers, then the length is just right. This also includes children who may have reading challenges.
That means if your child is at the age of 10 and above, and you're looking for something to help expand upon their vocabulary and reading, you may want to get a book with more emphasis on literature as A Girl Named Adam strikes a balanced amount of pictures and words.
Illustrations
Without a doubt, the biggest appeal of A Girl Named Adam for me was the colourful manga style artwork by C.N.J. Zing. Originally when we only saw the cover art of the book, it looked absolutely stellar. Not only did it conveyed what the story was about with little words, but it's exceptionally cute to the point that it would grab anyone's attention, both child and adult.
There are some points in the illustrations when you'll notice the drawings lack some detail and could use a little refinement, but they're outweighed by the adorable artwork. Not to mention children aren't going to pay attention to those details and focus primarily on the colouring, which is simple, yet gets the job done.
Each page is popping with colour at every turn, appealing to both kids and adults, and the facial expressions are really lively.
As someone who was interested in teaching art at the primary level, I believe these kind of illustrations are great for kids to inspire to if you have a child that shows great potential to be an artist.
I'm not sure where Jordan found her, but Zing's art style was an excellent choice for this book, as it matches the charm and story of A Girl Named Adam. The last time I was this fascinated by art in a children's book was
"Merida: Chasing Magic" by Gurihuru
.
Conclusion
There were some people that had a problem with the author being a cisgender individual and writing a story about a trans kid, but I find this matter highly insignificant. Not only did the author get input from trans individuals, but his ability as a talented children's book author proves that he is more than capable of delivering a story that accurately and wonderfully represents the experience of a child.
This is why I'm comfortable with giving A Girl Named Adam a perfect score because as I mentioned at the start of the article, it does pretty much everything right.
The only downside is that the book is currently unavailable for digitally, as the author has a bit of difficulty setting it up for Kindle. This means that you can confidently by a physical copy if you were waiting for the digital release.
Special thanks to Jordan J. Scavone for sending me a review copy. *hugs*
My Rating: 
★★

★

★

★

 

of five stars.



---
✿ Special thanks to

Sophie Stormwind

for being my first patron and

Jessa Hurty, Mike

and

someone

for buying me my first coffees on Ko-Fi! ✿
✿ Special thanks to

Nat Roberts, Stephanie Elise, and Deanna & Maddison

for contributing to my Paypal in my time of desperate need! ✿
Love you all so much! o(TヘTo) *big kisses and hugs* ♥♥
Loading Likes...