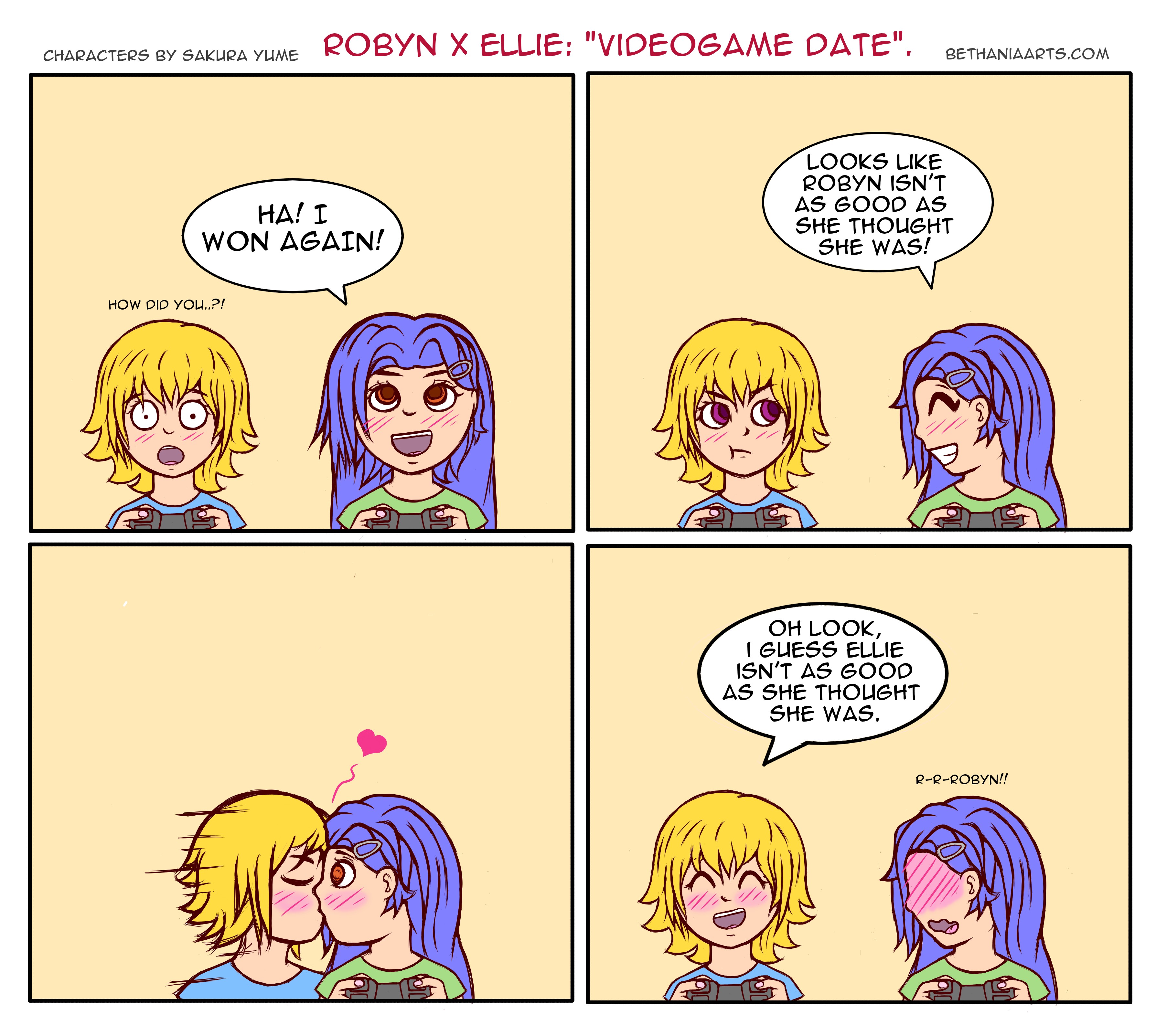 This may just be my proudest comic yet!
I know many of you don't know these characters. They're my favourite duo from Senpai's comic, Sakura Yume. While it's not canon (or at least for now), these two just make the cutest couple. <3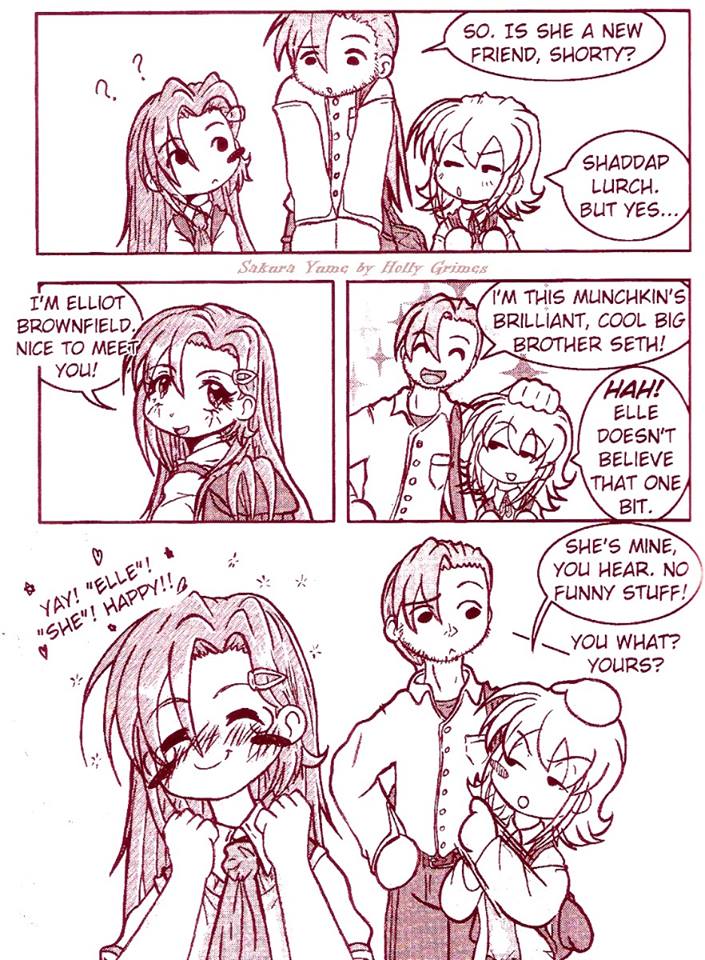 Oh dear it seems like she hasn't restocked any comics on her store as yet. D:
I drafted this comic since late last year and I knew it was one of the first things I wanted to draw when I got out of my drawing slum.
However I feel a little bad I didn't give my last comic as much love as it deserved. Because I was under stress from school, I was rushing to finish it and I don't think I made it to the best of my abilities.
Bonus!: Work in Progress version of the comic.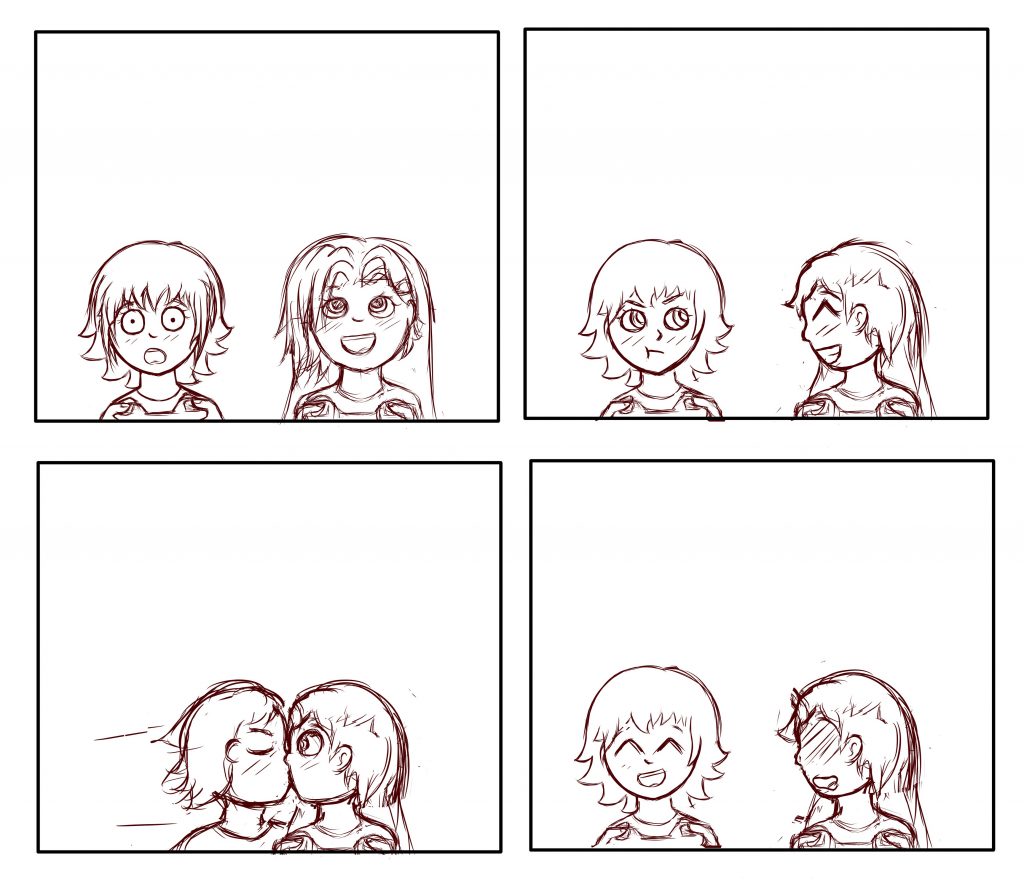 Loading Likes...
Bethany Edelgard
I am an artist and writer from Barbados (residing in Canada) who's using her talents to create entertaining and informative content. I'm terrible at proofreading my work, so I apologize for any errors you find. o(TヘTo) You may contact me at bethaniaarts@gmail.com for any inquiries.
Related Posts
Facebook Posts
Hey, it's my face 😅(don't mind my hat). Recently I got my hair done to show off to my fiancee and I've gotten a lot of compliments.
Do I have an art update? 🤔 I'm almost finished an illustration for the book I've gotten a grant for. As usual, I'm managing between writing and drawing.
...

See More

See Less
Commission for my close friend Jay Tee.
He wanted me to draw my "fursona" haha. I went for a lynx look.
...

See More

See Less
Hey, I'm letting you know that I updated the bethaniaarts.com website. It should be easier to navigate, especially since I got rid of the Google ads.
I would like to find new things to post but I've been working hard on my romance novel instead. Sadly there's nothing visually I can post about it until it's near completion since it's updated on Wattpad in chapters (well, besides the rare sketches). It's why I post IRL stuff, to at least show I'm alive haha
...

See More

See Less
We're doing fine, just adventuring together in Borderlands while we ride out the covid.
(Ahhh there's a huge glare on my Nintendo switch screen when I took the photo 😫)
...

See More

See Less
Friends thought these were pregnancy tests at first glance.
That is sadly not the case.
...

See More

See Less

The Custom Facebook Feed plugin