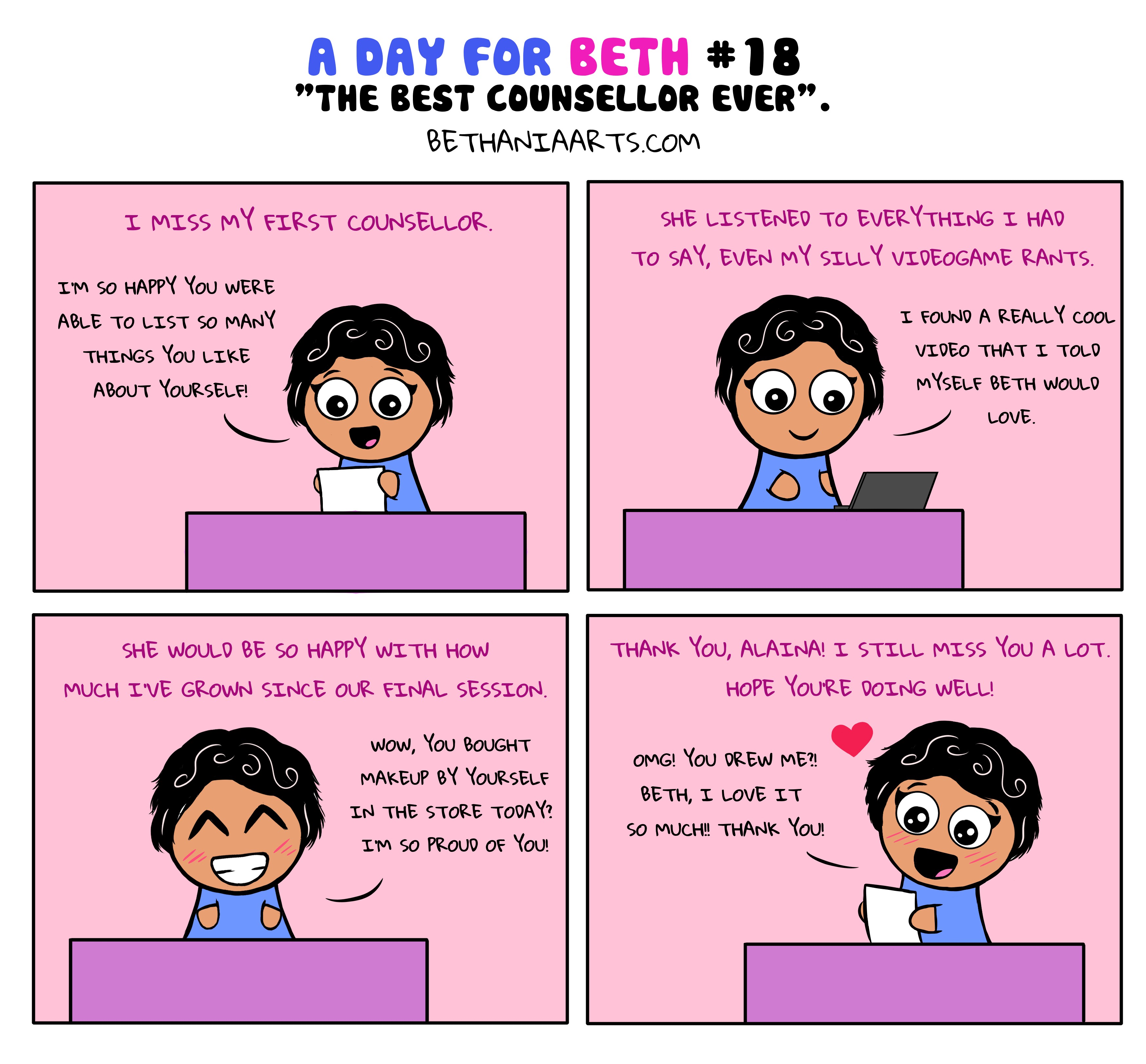 My Comics
A Day For Beth #18: "The Best Counsellor Ever".
Wait, I'm posting comics on Monday now? Yes…I think, maybe lol I'll try uploading comics on Mondays until the end of the semester and see how that goes. In the meantime while I suffer, here's something wholesome.
Loading Likes...
Bethany Edelgard
I am an artist and writer from Barbados (residing in Canada) who's using her talents to create entertaining and informative content. I'm terrible at proofreading my work, so I apologize for any errors you find. o(TヘTo) You may contact me at bethaniaarts@gmail.com for any inquiries.
Related Posts
Facebook Posts
I've been meaning to do this: I reopened my Ko-Fi account and the widget is now up on the website (Link in the comments). I've also deleted my patreon since I really didn't update it (I suck at the rewards stuff 😅). I'm really hoping to get back into blogging again for the website.
...

See More

See Less
My fiancee says there's a package for me and I'm like "What? I didn't order anything. I'm too poor right now.🤨". Turns out my in-laws sent me something for my birthday tomorrow ❤️
...

See More

See Less
Hey, it's my face 😅(don't mind my hat). Recently I got my hair done to show off to my fiancee and I've gotten a lot of compliments.
Do I have an art update? 🤔 I'm almost finished an illustration for the book I've gotten a grant for. As usual, I'm managing between writing and drawing.
...

See More

See Less

The Custom Facebook Feed plugin