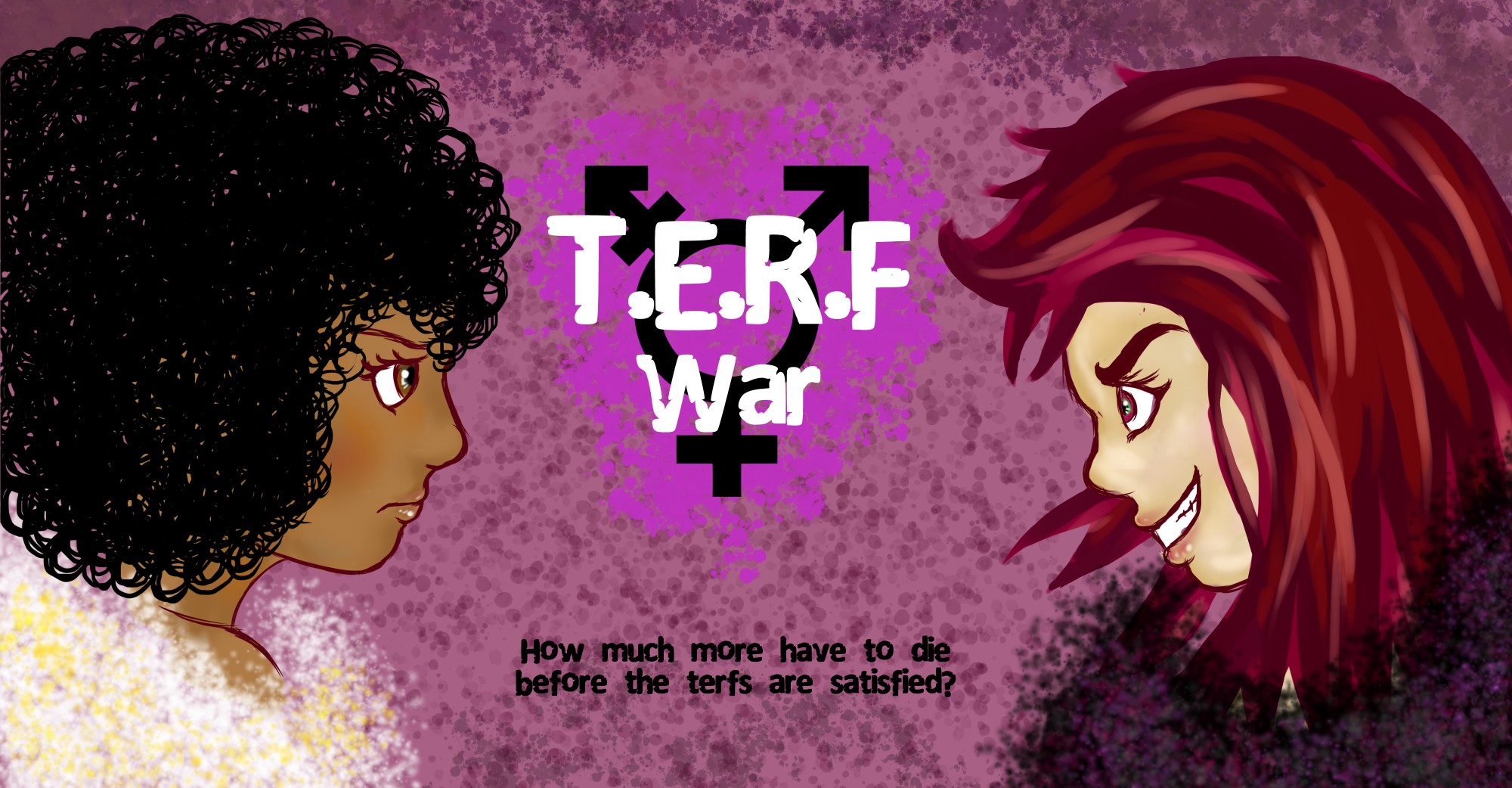 T.E.R.F War
T.E.R.F War: Chapter 28 – "Chante's Dark Past".
T.E.R.F War
Chapter 28: "Chante's Dark Past".
I was in my assigned bedroom staring at the ceiling, thinking about this whole ridiculous situation. It was a rather medium-sized room, but I couldn't really enjoy see what it had to offer. So much has happened in the span of just 24 hours. No ordinary girl goes through this much insanity in such a short space of time.
Looking at the clock on the wall, it was almost 3AM and I just couldn't sleep. Chante said my pupils turned to hearts, that was how I was able to see Liriah's astral form. We all concluded that it was indeed my Lumiere power activating within me.
There's still the problem with Dad missing. God knows what that madwoman is doing to him right now. And mom. I have the power to bring her back to life, but I just don't know how yet. Seeing her in the Lumiere void is still playing through my head. She told me, 'Good luck, Emilia'.
Ugh, I shouldn't be here just going through the emotions and my thoughts right now! I need to get out here and save my parents!
A knocking on the door interrupted my passionate stream of thoughts. I got off my bed and opened the door to see Chante.
"Shouldn't you be asleep?", Chante asked with a smile.
"Sorry. Too much insanity", I half-joked.
We laughed.
"I would like to tell you it gets better, but it would be far from the truth, unfortunately.", Chante spoke honestly.
"It's fine, I'll manage somehow.", I don't even believe what I'm saying. I have no idea how I'm going to manage this, especially with my father missing and my mother having died because of me. The guilt was still there, despite everyone's words of telling me it wasn't my fault.
"I'm here if you need me", Chante said, "I know losing someone truly important to you can be one of the shittiest feelings to have."
"Actually, Chante", I spoke, "Can you tell me how you know my mother?"
She almost looked surprised. It was probably the last thing she would have expected me to talk about giving the situation.
"Sure. Can I come?"
We sat on my bed and I paid attention to her words.
"Aniyah and April were part of a…counter demi-human task force. It was created to keep demi-humans as nothing more as a rumour on the deep web and speculation in police investigations. It was just the two of them, but they were a strong team, even April is still a force to be reckoned with on her own. But Aniyah split ways when she couldn't handle the job anymore. It was government-sanctioned, so it came with all kinds of corruption. First, it was about saving the lives of people, then it got to the point when they killed their own in cold blood."
This just keeps getting darker and darker like the DC universe.
"Then how do you know her?", I asked.
"I was…part of T.U.R.F", Chante admitted.
I was mildly surprised at what I just heard. The Chante before me seemed very incapable of transphobic hatred. However, back then when she was fighting Ava, I did feel this intense rage from Chante when she tore Ava apart, like a demoness. Athena emitted a similar aura when I met her in the Lumiere void.
"Hmph, don't look so surprised.", Chante chuckled, "I'm sure you've had your suspicions. Anyway, Athena recruited me years ago, took me under her wing. Hell, I was close to becoming her right hand until…"
Chante paused, preparing herself for what she was going to say next. She started to shake.
"…until my brother started to transition. My brother was one of the closest persons to me. All the more reason Athena killed him right in front of me, and made me watch the whole thing as she gutted him like he was some kind of animal."
I was utterly speechless.
"I'm…I'm so sorry", I wanted to cry in her place.
"Thanks, it's okay, Emilia.", Chante carried on with her story, looking to the floor so I wouldn't see her face, "Jake was the first to tell me about his transition. He was so nervous and excited to tell me. Of course, I was shocked, I wanted to ask why he didn't want to be a girl anymore. But how could I? My brother was everything. Sure, our parents were good and accepting people, but my brother took the priority in everything I did."
Chante started to crush the bedsheets under her hands.
"You wanted to know how I met your mother. Well after killing my brother, I was put into a cell, but Aniyah arrived shortly after. She was on a mission to capture or kill Athena for the insane amount of murders she was linked to. Trust me, when your mother got me out of that cell, I tried ripping Athena apart. It's all I wanted to do. But it only ended with me getting utterly eviscerated. I can still remember Athena ripping my arm off and laughing about it. If it wasn't for Aniyah getting me out of that situation and retreating, I would probably still be Athena's piñata. Years later, April formed G.A.T and I became a member, as well as Aniyah teaching me to forgive myself for what happened. And this is where I am now. Aniyah left behind her task force life after meeting your father. When April told me she went missing though, I wasn't sure what happened. We just assumed she was being secretive as always, but no one knew where she was. It was like she disappeared into thin air. No doubt we tried to find out what happened, but we eventually hit a break wall and gave up for a while."
Chante took a deep breath, and faced, "Emilia, your mother is an awesome person and a badass demi-human. I'm sure you'll find a way to bring her home…and your dad, of course."
At that moment, I hugged her tightly. She must have been through so much. Chante returned the embrace.
"I'm sorry you went through all of that", I told her.
Hearing the things Athena and her group was capable of made me feel sick to my stomach. I can't believe that's the kind of person that's coming after me. Even worse is that Chante said she can get into my head. Fuck me.
"Thank you, Emilia", Chante said warmly, "Though, there's no redemption for the things I did."
"That's not true!", I shouted, "We all make mistakes! And you're doing your best by fighting for the right side this time! Sure, some people won't forgive you, but that they are people that are more than happy to have you here. You saved me after all."
Chante got taken aback by my outburst, then she smiled, and shortly after erupted into a chuckle. She then did something unexpected: she patted my head.
"Sasha is going to be lucky to have you."
"What?"
"Nothing", Chante laughed. She got off my bed and went to the door, "Get ready for tomorrow. We'll be starting your training as a demi-human. Gotta make sure to give those terfs an ass-kicking for both your parents. Not to mention I made a promise to skewer Athena's base with her own blood, and that's a promise I intend to keep."
Chante's sense of humour was grim, but it cheered me up, "Yeah", I smiled.
That's right. If I'm going to stand a chance, I'm going to have to work my butt off. I just hope I can be a strong fighter as everyone is hoping I am. There's a lot riding on my shoulders, I can't afford to let up now.
I have to find a way to stop Athena, for my parents and everyone's sake.
To Be Continued…
---
✿ Special thanks to

Duna Haller

for being my new patron! ✿
✿ Special thanks to

my beloved Facebook friends

and

Rainbow Railroad

who contributed in my time of desperate need to get to Canada! ✿
✿ Special thanks to my bestie

Nat Liong

for spoiling me with his love and support! ✿
Love you all so much! o(TヘTo) *big kisses and hugs* ♥♥
Loading Likes...