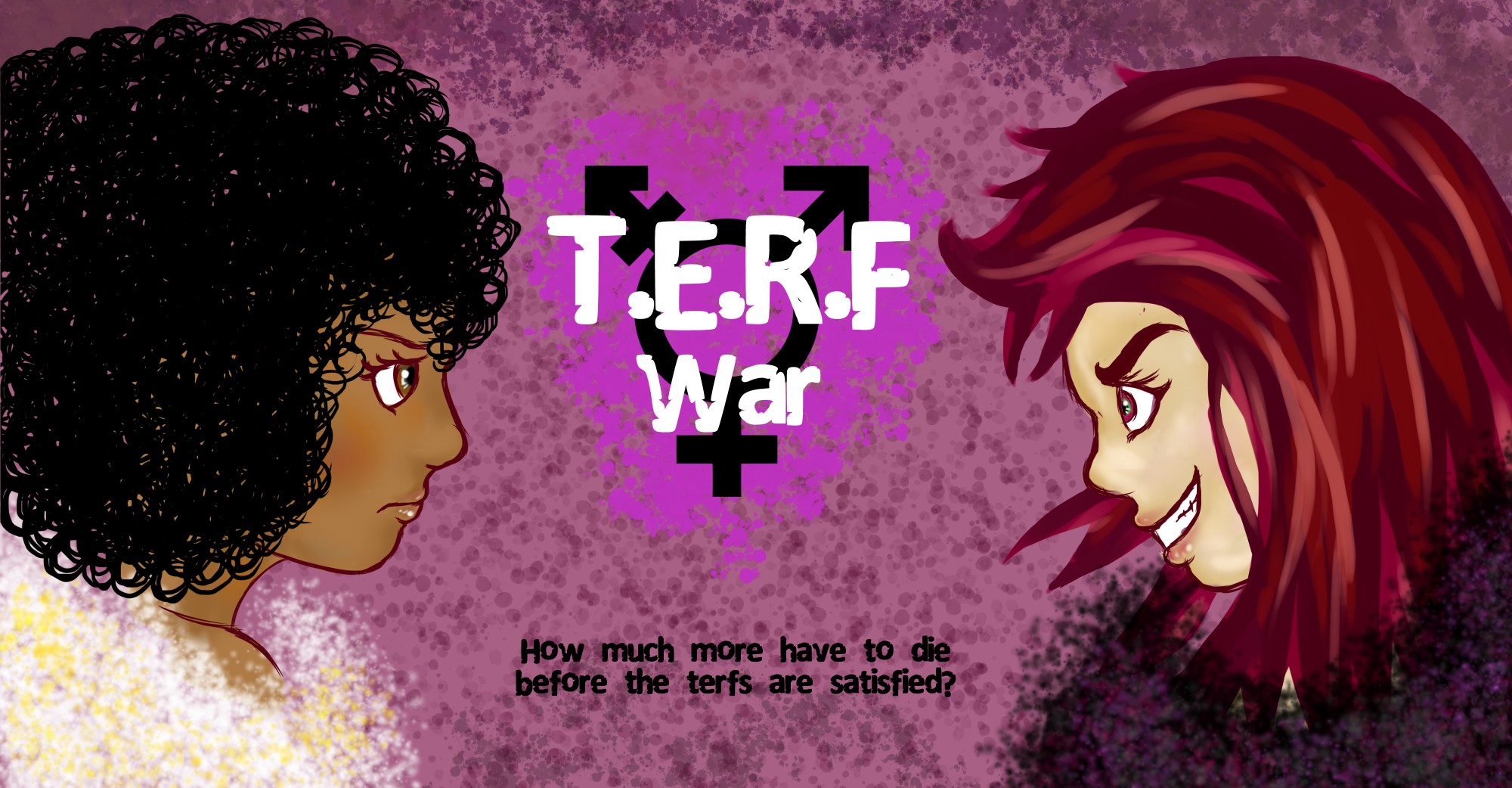 T.E.R.F War
Chapter 21: "G.A.T's Leader".
A small memory in my mind rose from the depths and I realised where I heard that name before.
Price. Sasha Price.
Ava had addressed Sasha as "Sasha Price" and Chante as "Chante Orion" when she stood before us.
"You're Sasha's mother?", I spoke to Dr. Price. Sudden guilt overtook me because I felt partially responsible for Sasha being in the state she was currently in.
"Yes. As G.A.T's doctor, while my responsibility is to make sure everyone here is at their best, Sasha's wellbeing is always my first priority, despite what April would have you believe."
"April?", I questioned.
"April Foster is G.A.T's director, or our leader as you may say.", Chante answered, "If you want to speak to the head of operations around here, it's her. Don't let her personality intimidate you though. She can be a bit of ass."
Right, a group like G.A.T would obviously have a leader. From what Chante is saying, I started to imagine someone with a pretty intimidating atmosphere about them.
Wait, didn't Sasha mention something about G.A.T's leader?
"We definitely do have other trans members back at HQ. You should totally meet our director! Not only is she trans, she's also a super badass demi-human!"
That's right. Their director is trans and a demi-human.
As the memory of what Sasha told me rose from my mind, I started to feel an itch on the back of my upper left arm. I started to scratch a certain spot, digging my nails into my skin…or at least that's what I thought it was until I felt something unfamiliar.
"Don't try to scratch at it, please.", Dr. Price warned, "The hormone patch needs to adjust to your body."
"Huh?", I queried.
"Hormone patch. Since you went with Chante and Sasha, you haven't taken your medication recently, right?"
Oh right. That was the last thing on my mind honestly.
"However, it's not just a patch that supplies your body with estrogen and apo-cyproterone. They contain trackers and other body monitoring nano-tech. Not to mention they're specially designed to inject a high dosage for demi-human physiology. Being demi-human will cause your body to produce a lot more energy and hormones, so you'll need something to balance it all out."
Those sounded like a lot of science buzzwords, most being familiar thanks to my Dad, fortunately.
"In short, that patch is highly advanced. It does all the work so you don't have to."
"Ah, okay.", I confirmed.
I tried resisting from picking at my irritated skin from the hormone patch. It was almost a burning sensation, but it slowly began to cool in irritation as we all spoke.
"Hey, you two", Dr. Price spoke multitasking between monitoring Sasha and looking at us, "How was Sasha out there?"
I started to think back about the fight with Chante and Sasha against Ava and Rachel. To be honest, Chante did most of the fighting, but Sasha also helped with her virus and healing powers. Not wanting to disappoint Sasha's mom, I prepared to tell her.
"She kicked their asses. Hell, she did most of the heavy lifting.", Chante said smiling.
What? I looked at Chante and she gave me a 'let Sasha take the glory here' look.
"That's good.", Dr. Price smiled.
At that moment, Sasha's eyes opened. "What..the…?", Sasha spoke puzzlingly.
Dr. Price's expression changed swiftly to that of overwhelming happiness, practically on the verge of crying. Ignoring her daughter's condition, she dropped her tablet device on Sasha's bedside and embraced Sasha.
"Geez, mom", Sasha looked at us a bit with a blushy face, "Come on, Emilia and Chante are here".
It was heartwarming to see Dr. Price hugging Sasha so happiedly. It reminded me of Dad.
Suddenly a ringing started to sound near Sasha and Dr. Price. The doctor ceased her embrace and rolled back her coat sleeve to reveal what looked like a smartwatch. She tapped the surface.
"Dr. Price, how are the patients?", a voice spoke through the watch. Dr. Price seemed a bit annoyed at the intrusion but went on to answer the person on the phone.
"Everyone is fine. Emilia and Sasha are awake. You can come in when you're ready.", Dr. Price replied.
A swoosh sounded in the side of the room in almost an instance. The automated door of the room had opened to reveal a woman with an intense atmosphere around her, walking toward us. She had a sheathed katana making her all the more frightening to look at as she approached us.
"Nice to see you're both awake.", She said.
Everyone turned their attention to the new guest in the room.
"I'm sorry", she apologised, "but none of us has much time to waste here. Emilia Blake, my name is April Foster. I am G.A.T's director. Due to the current circumstances, we need your help with the fight against T.U.R.F."
To Be Continued…
---
✿ Special thanks to

Sophie Stormwind

for being my first and sole patron and everyone who contributed to my Ko-Fi! ✿
✿ Special thanks to

my beloved Facebook friends

who contributed to and shared my GoFundMe campaign in my time of desperate need to get to Canada! ✿
✿ Special thanks to my bestie

Nat Liong

for spoiling me with his love and support! ✿
Love you all so much! o(TヘTo) *big kisses and hugs* ♥♥
Loading Likes...